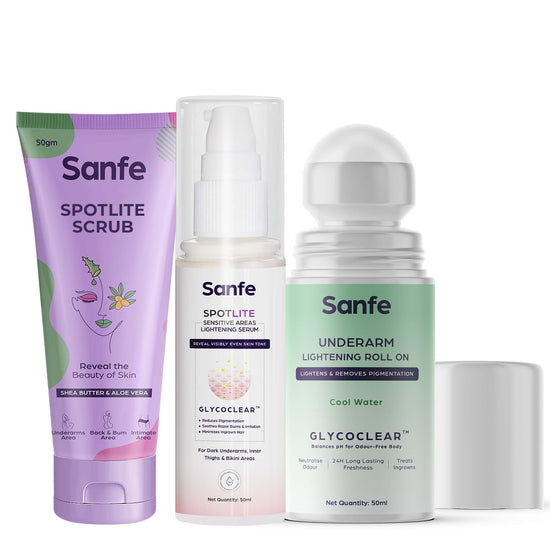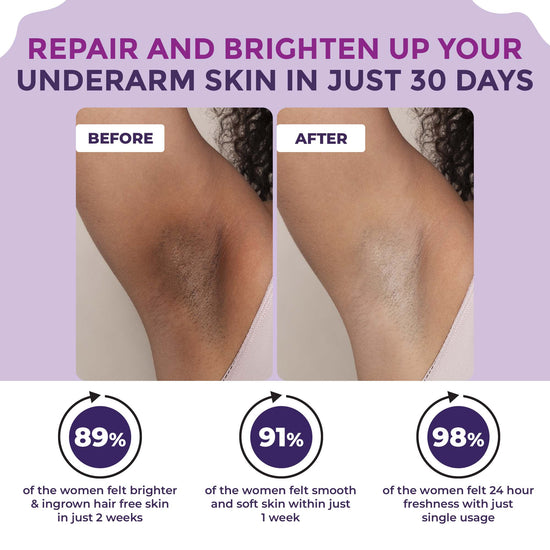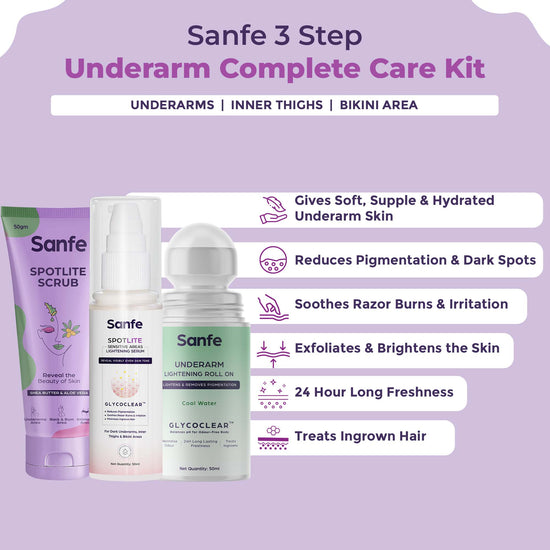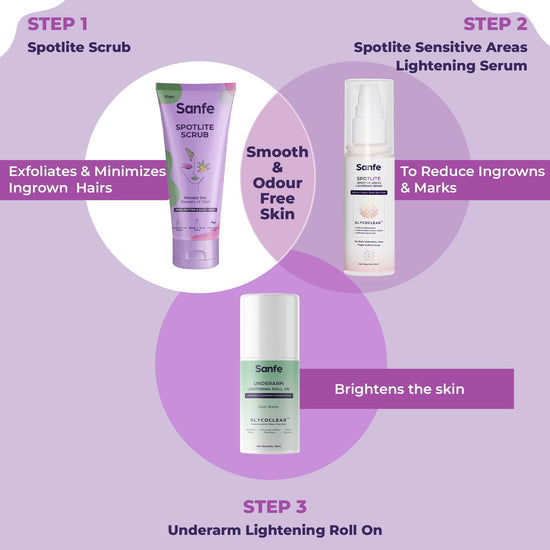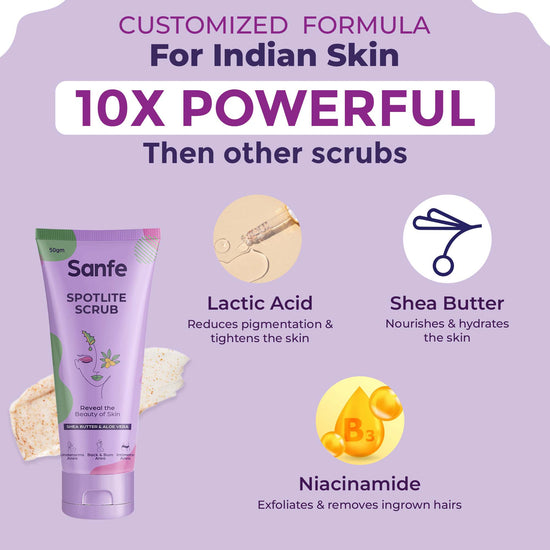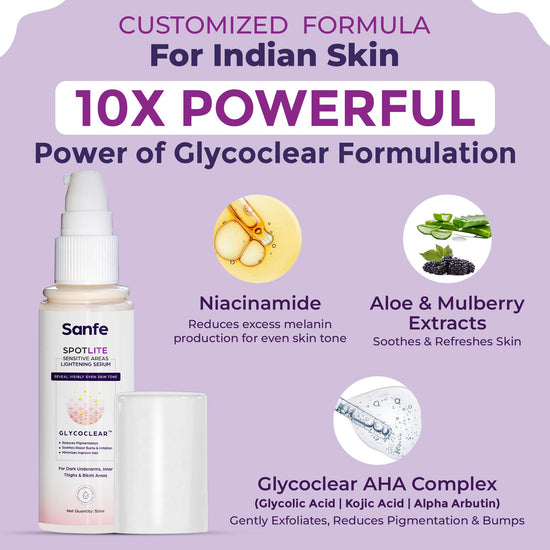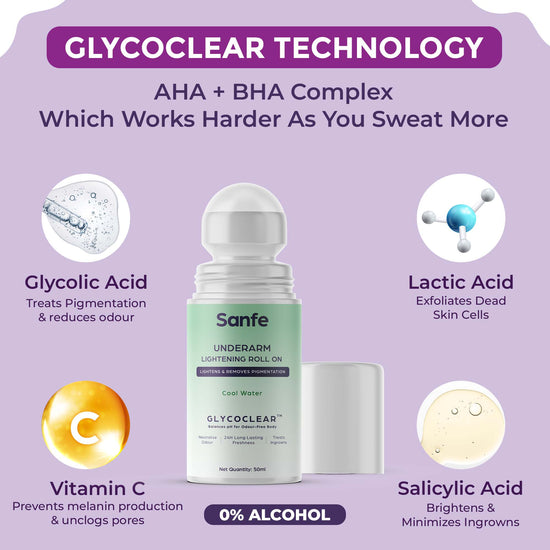 Sanfe 3 Step Underarm Complete Care Kit
It treated my dark spots
This complete care kit worked on my underarms and treated pigmentation. I saw visible results with this Sanfe Underarm complete care kit. It soothes skin so well and doesn't damage the skin barrier. Amazing products.
products worked really well
This is a complete treatment for your underarm. The scrub is so gentle on the skin and it exfoliates without damaging skin barrier. The serum helped in fading away the pigmentation and it made my underarms bright. I keep the rollon with me wherever I go and with just one application of it, i stay fresh for 24 hours. Brilliant products. I saw visible results.