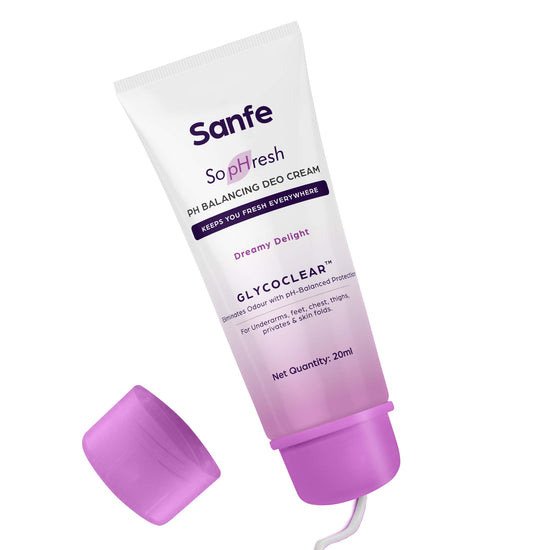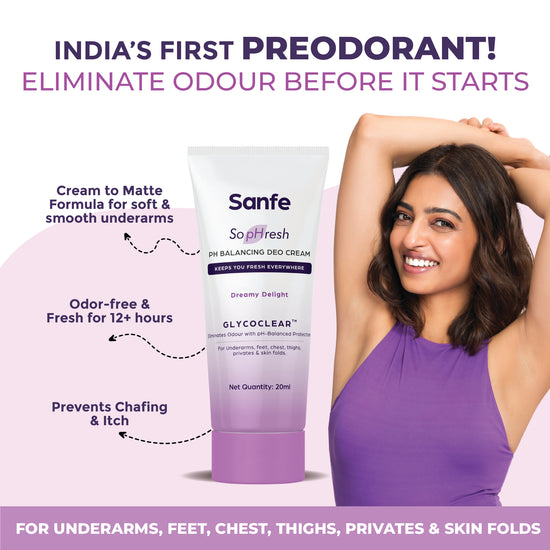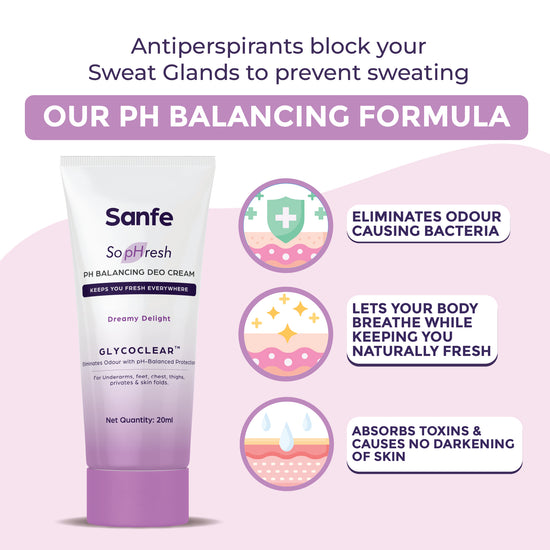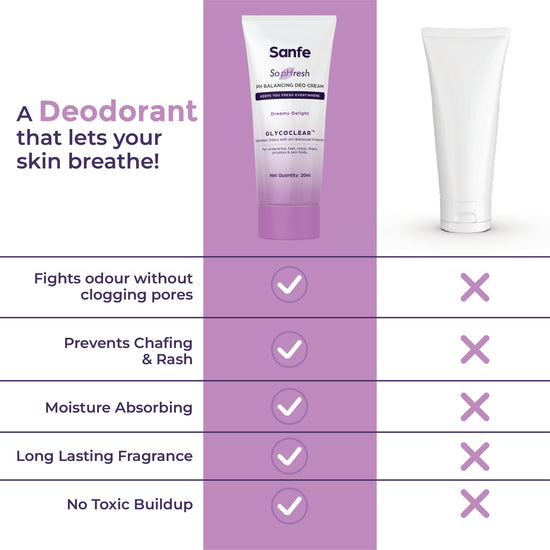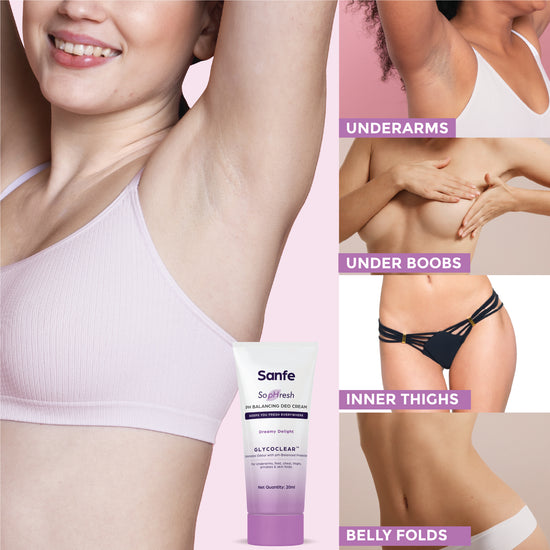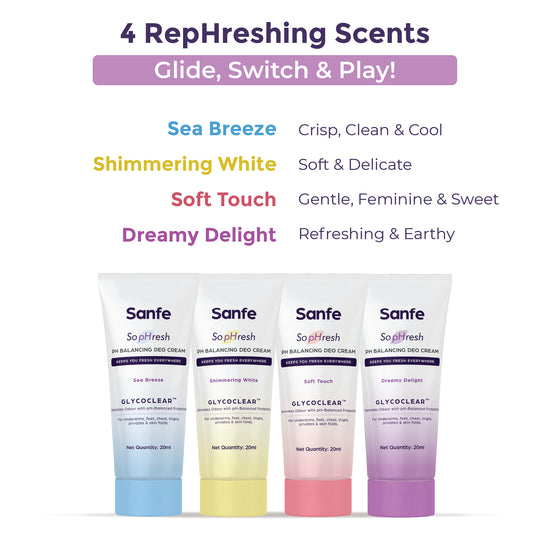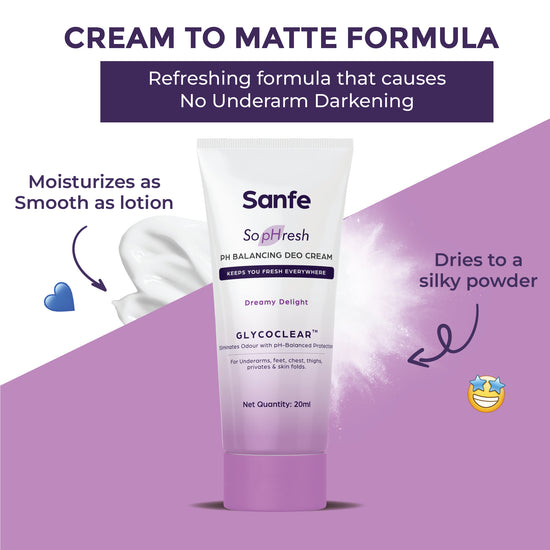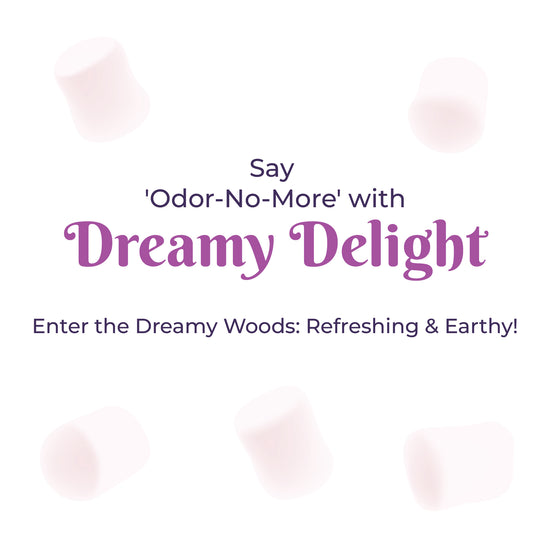 affordable and nice
These creams are so affordable, and lasts so long than i expected. I use it every day.
Can be used any body part
I use this product on every part of my body, it is pH balancing and it not at all harmful for my skin. It suited my sensitive skin perfectly and I smell great the entire day. I have stopped using other deos since I tried this one. I love the product.
Very affordable
It product is something new that I saw and immediately caught my attention. I added it to my cart considering it is just for 199 and tried it out and since then this has become my go to product. It keeps me fresh throughout the day and is easy to carry.
Good fragrance
This product is just like its name - very dreamy. It is very affordable retailing for just 199 and smells like an expensive perfume. Thank you sanfe for such great and innovative product.