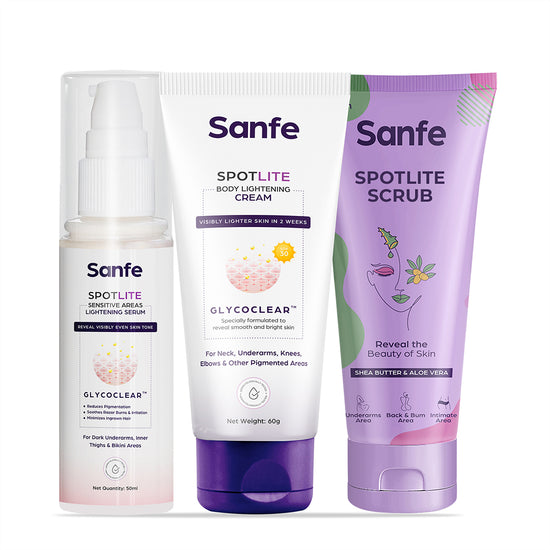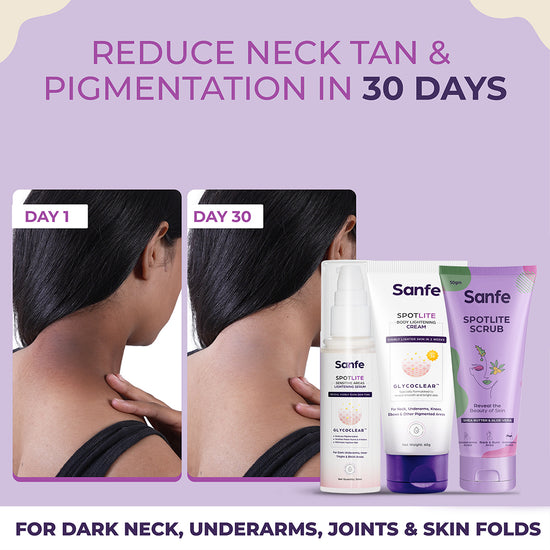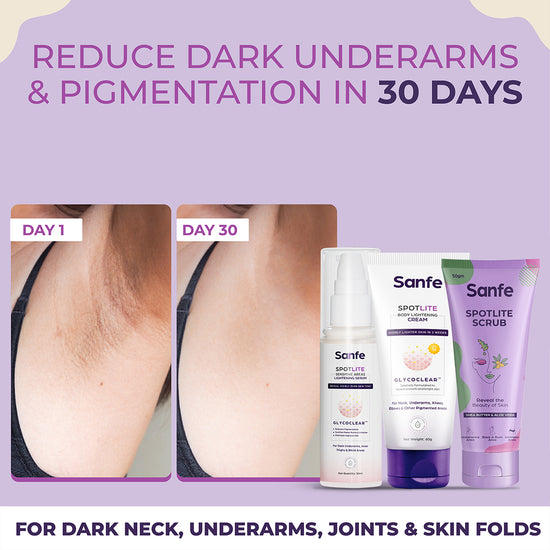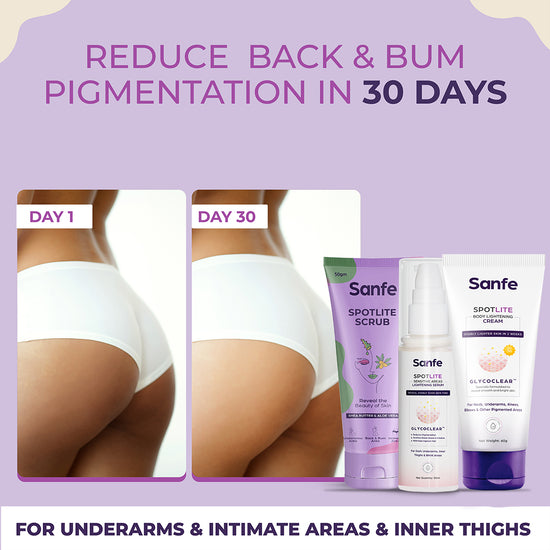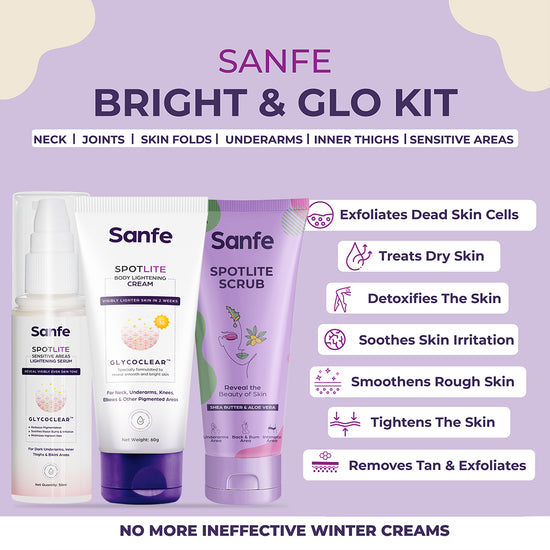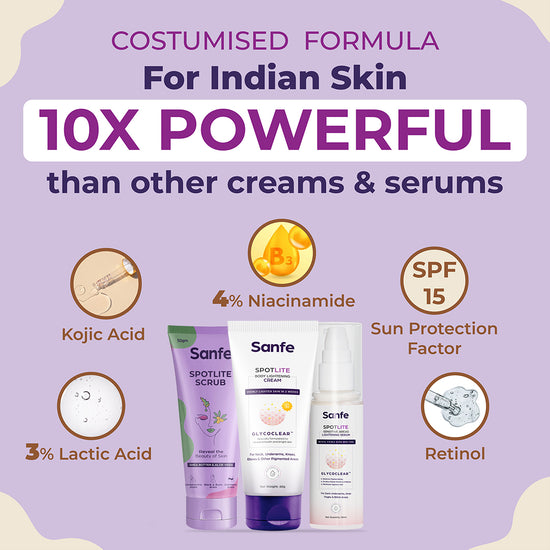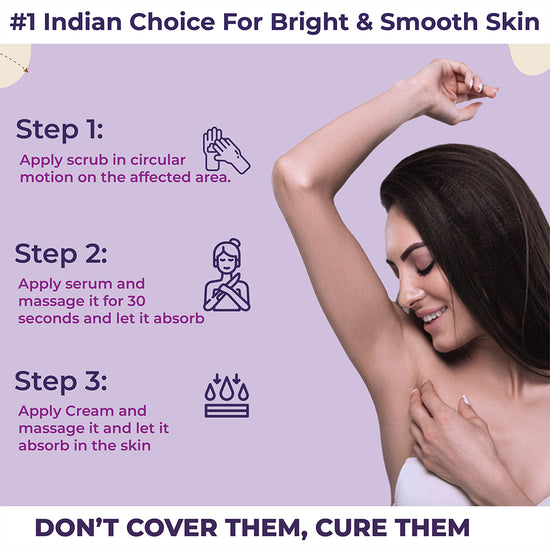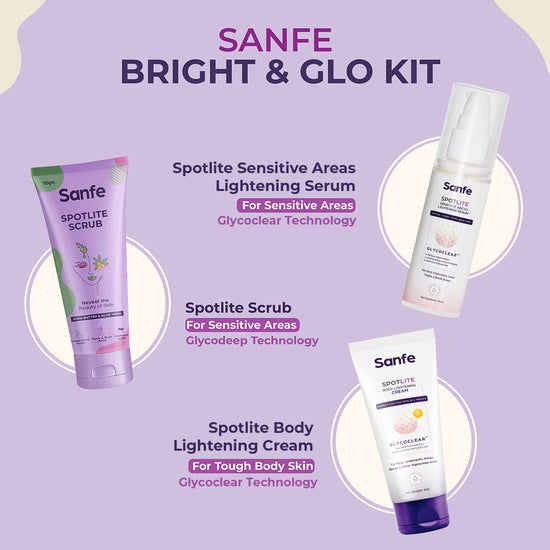 Nice product
I m fully satisfied nd i m happy to buy that product
AMAZING PRODUCT
I can visibly see the results my elbows have lightened
Recommended
I recommend this kit to my sister who was planing to go maldives for honeymoon. But she was conscious about her skin as it was dark and patchy. I have recommended bright and glo kit to her because i personally use this and it really helped with my body pigmentation.
Works like magic
This 3 step body care routine helped me alot. I use the scrub twice a week and use serum and cream twice a day. The 6 in 1 cream i used on my neck, elbow, knees, ankles areas and i use the serum on my underarms, inner thighs and back & bum area. This kit works like magic on my skin. I must say this is game changing. I use it as my body care routine and my skin is thanking me for this.
Reverse the skin damage
This is a complete routine if you want to get glowing body skin. Before i used to apply face care on my body but it didnt help me then i tried this routine and it really worked for my elbow, knees and nap tanning and underarms, inner thighs. Overall it is a super effective routine and it really helped in reversing my skin damage.