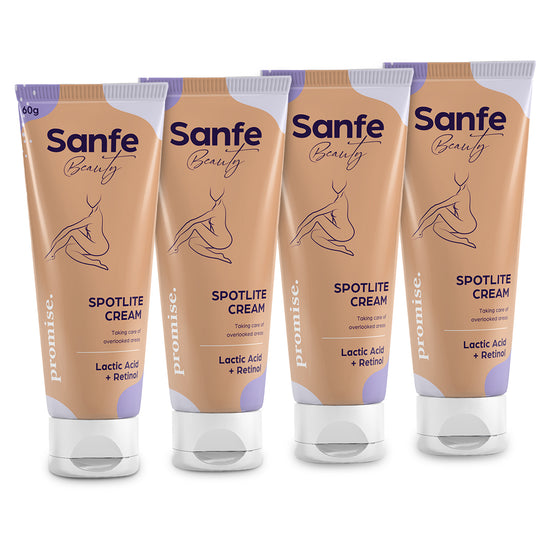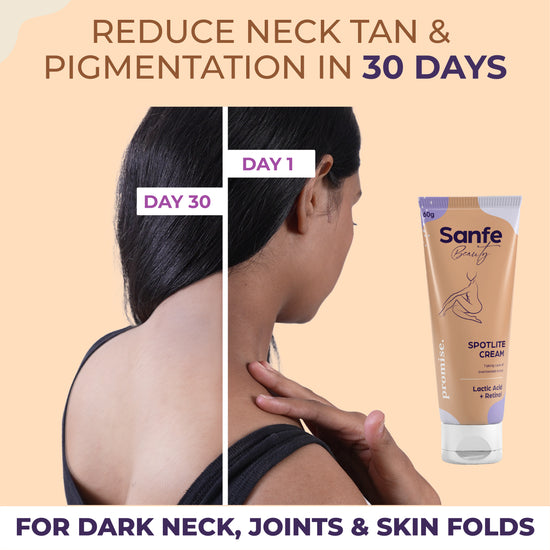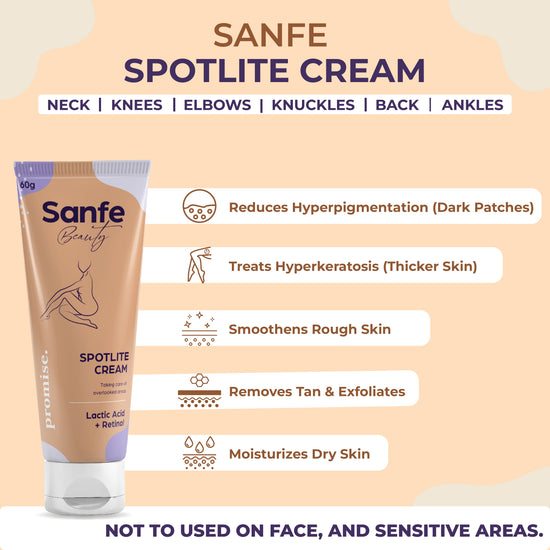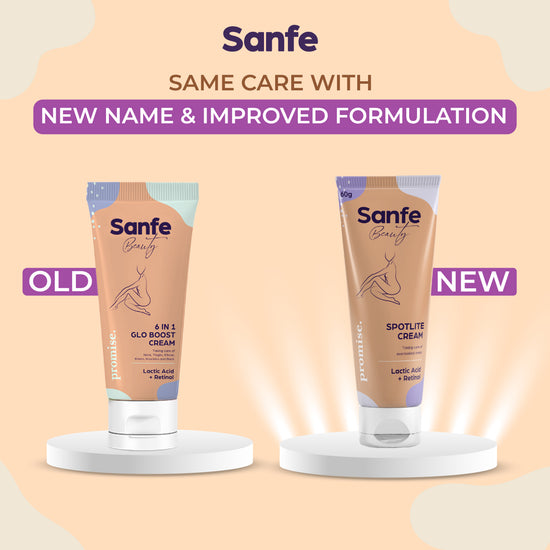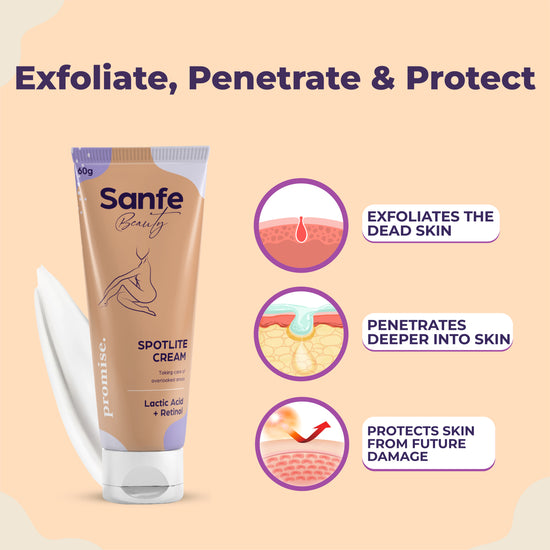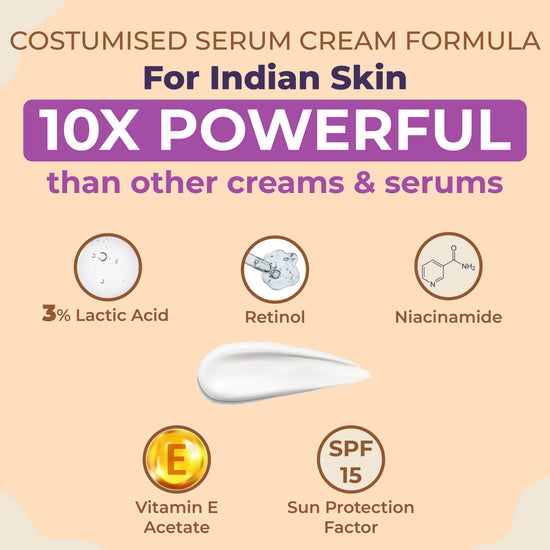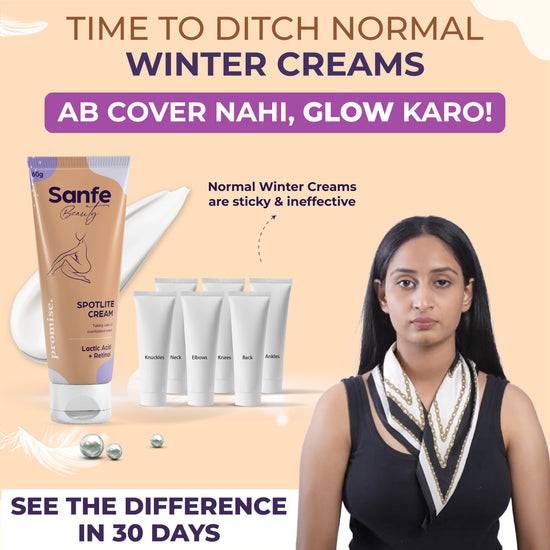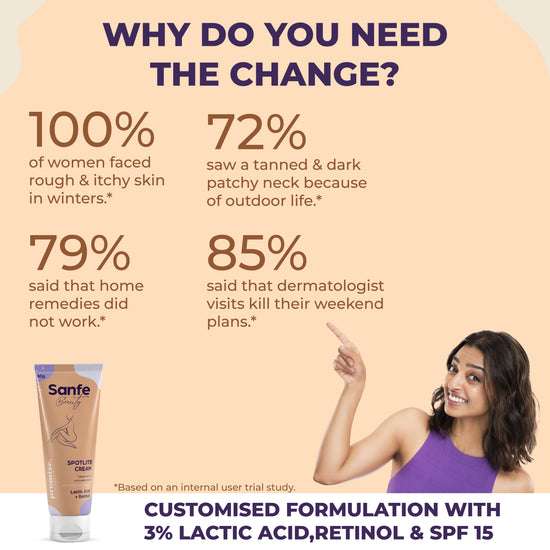 Sanfe Spotlite
 Cream For Dark Neck, Joints And Skinfolds | 10X Powerful, Enriched With 3% Lactic Acid, Retinol & SPF 15 | Helps In Exfoliation, Lightening & 24 Hr Long Moisture - 60gm
— HOW IT WORKS —
Day 1 Exfoliation 

To reduce dark spots from day one, exfoliating the top skin layer with dead cells is important and furthermore, enhances the penetration of actives to the core. 
Accelerated Penetration

Our breakthrough formulation with Dark Deep technology helps accelerated penetration of actives, making it 3X quick in action.

SPF 15 Protection

Here is where other products neglect your skin, hampering your natural skin barrier. Our SPF 15 formulation, ensures your skin have protection while the other actives are fighting with dark spots.
Im in love with this product!
I had my doubts regarding the product after reading many conflicting reviews. But in my case, it really did work nicely. Despite being fair, I have numerous dark spots on my neck, elbow, knuckles, and knee that make me look drab overall. I've just used it at night for two weeks, but I've already noticed a difference in the texture and tone of my skin. The cost is fair, and because I just use a tiny bit each day, the supply should last for at least a month.
Loved It!
This cream works well on dark knees, elbows, and knuckles. It contains ingredients like retinol and lactic acid that help lighten skin. The skin is not irritated by it. After using it for a few weeks, I've already noticed a difference. I'll continue to use it and monitor the results.
It is not comedogenic in any way. Avoid applying this to your face; it is only meant for the body.
Best ever.
I had purchased this cream 55 days back and now I see the result within 20-25 days only. I really liked it. Awesome product
Must have Product
I have been using this product from last 15 days and the product worked really well on my knees, Elbows and Neck.