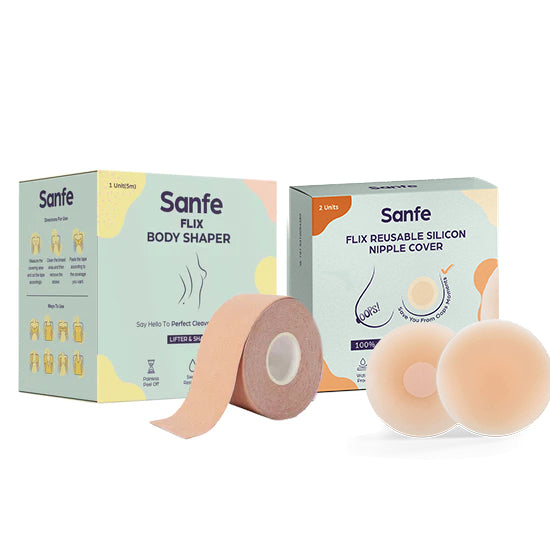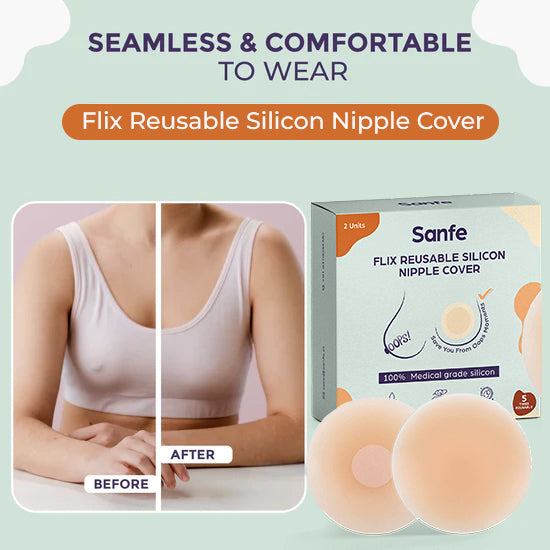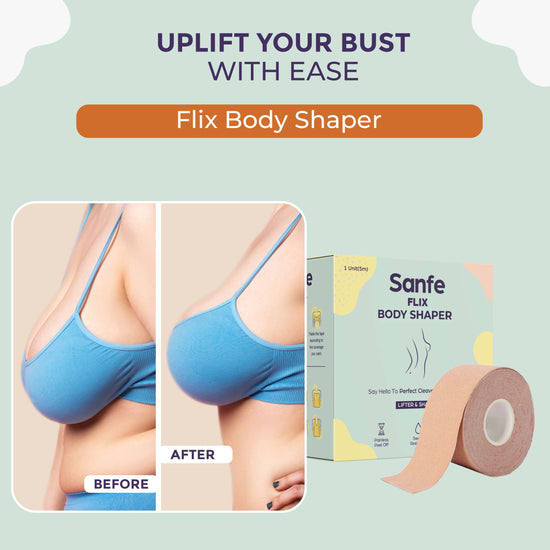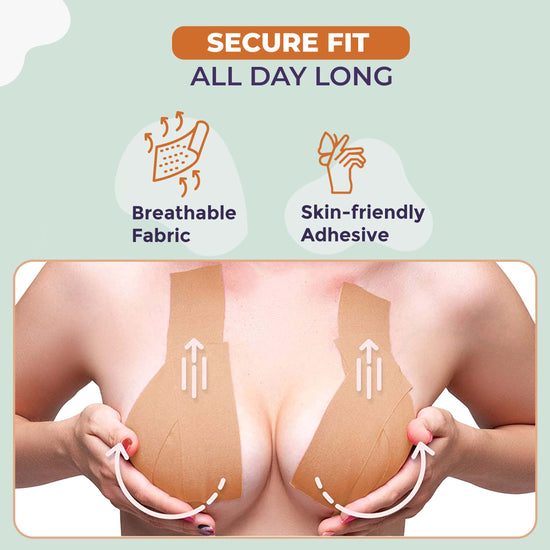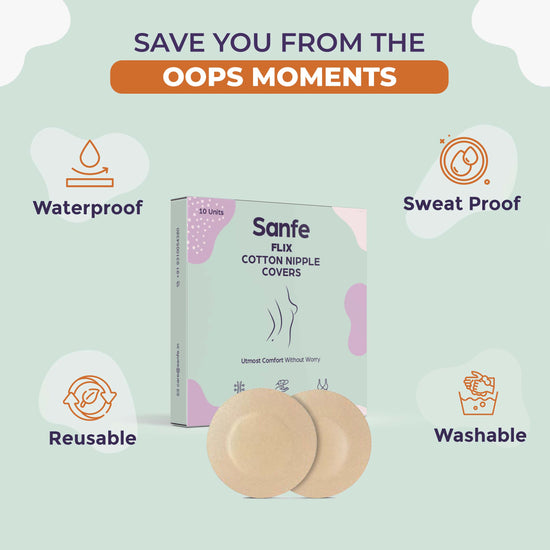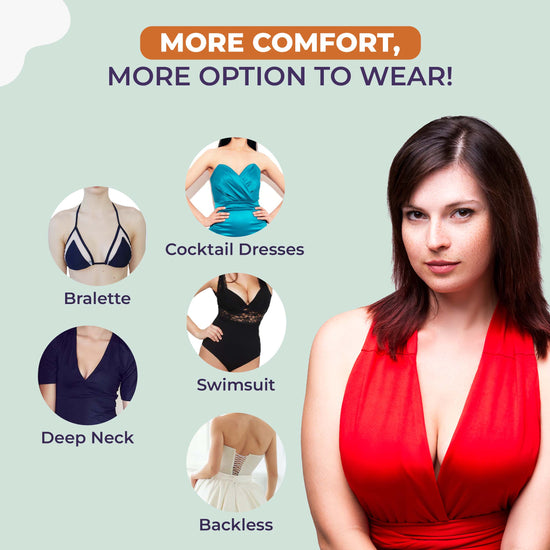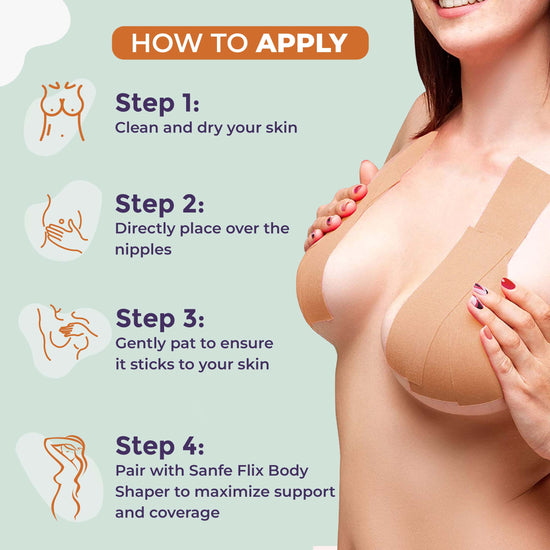 This REALLY WORKS!
I'm a heavy chested who got tough time when it comes to wearing back less and Plunge necks.
I always had to go with wearing a bra, but Sanfe Flex Body Shaper helped me to stick it up and wear these clothes without worrying and with greater confidence of not ruining my fashion.
Loved it!
Sanfe Body Shaper is a life saver. Its super stretchy and seamless. Naturally, I sweat and the tape hasn't peeled, the edges haven't moved. It stayed intact. It does dry the nipple out because of the glue, so make sure to moisturize after peeling off. The tape also stretches, it isn't too much stretch, but enough for it to be effective. It can hold the weight of your breast well and again, the tape does not come off.
Sanfe Flix Breast Shaper | Breathable Breast Support Boobtape | 5-meter Breast Lift Tape
Very very useful and comfortable
Very very useful and comfortable