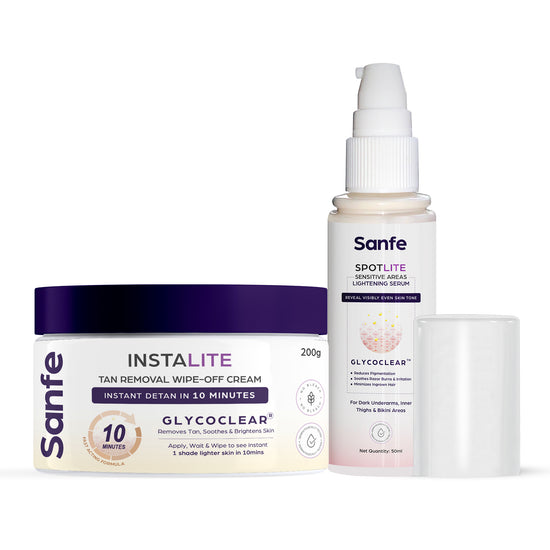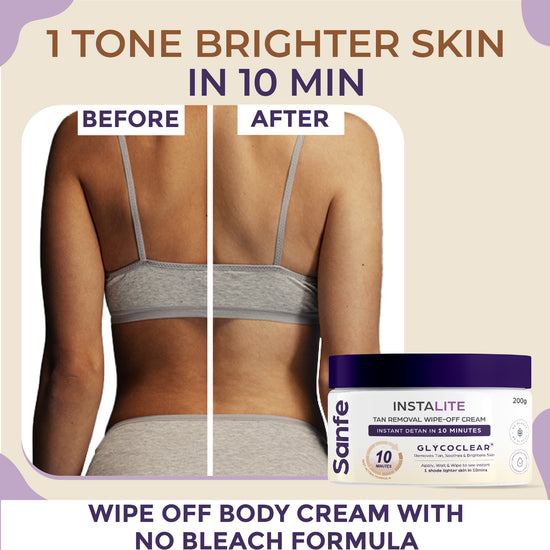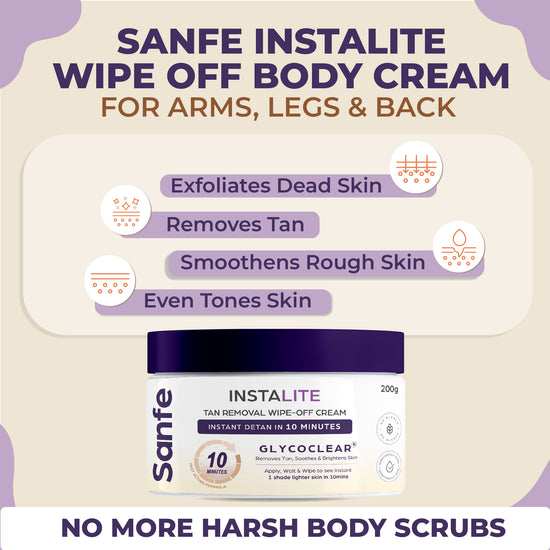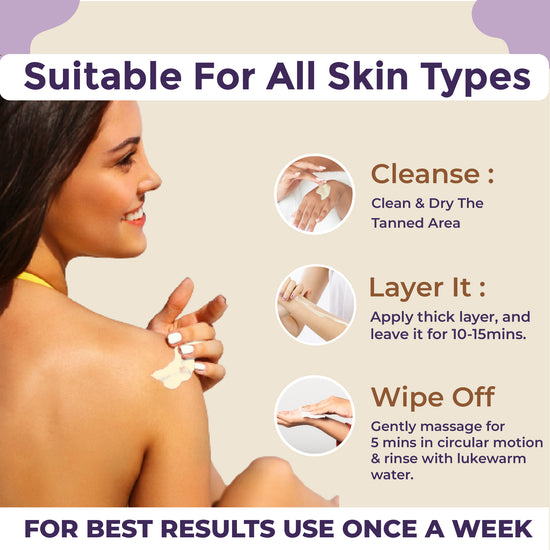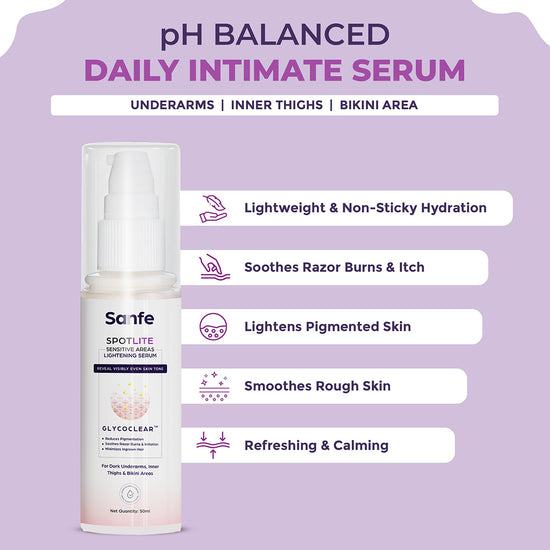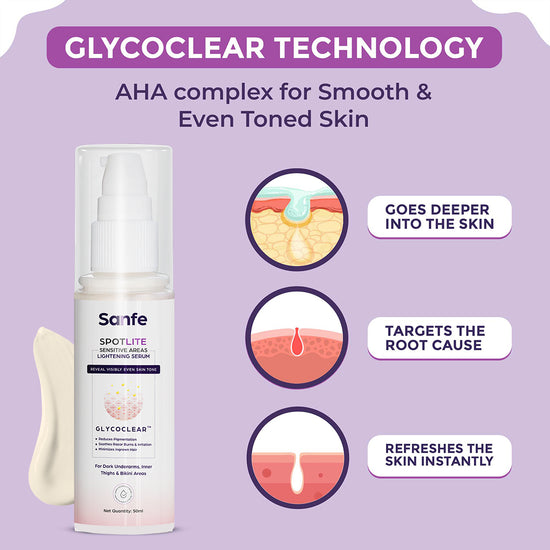 Its very effective on skin tanning results are super fast
Its very effective on skin tanning and results are super fast visible in first application
I use this for brighter legs
I use this combo on my legs as I love to wear a lot of short dresses so I get tanned easily. This combo helps me to get rid of sun tan and dark spots. It's very easy to use and gives results immediately.
Removes tan very well
Due to everyday travel, my skin which was exposed to direct sun had gotten dark and I had 2 skin tones on my hand that would look very bad. Finally after a friend's suggestion, I tried this kit and it faded away all the dark patches I had. The best part is, you can see results in just 10 minutes. These products will always be in my self care kit.