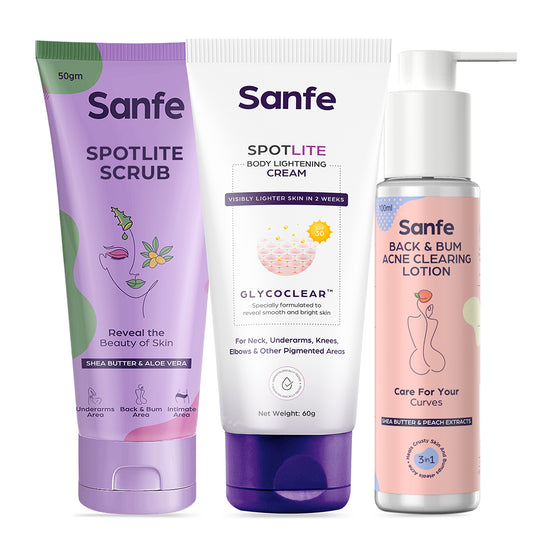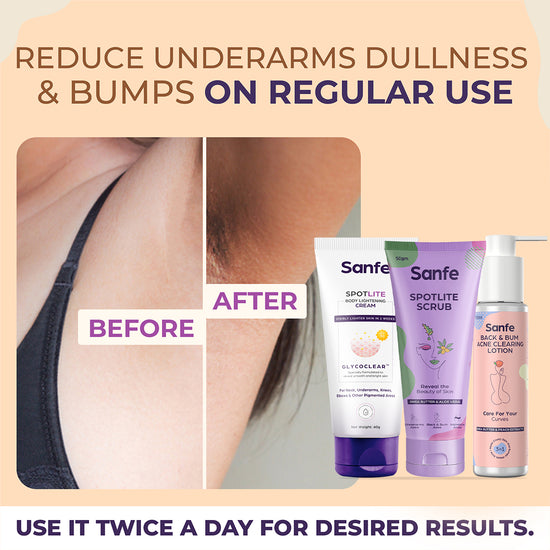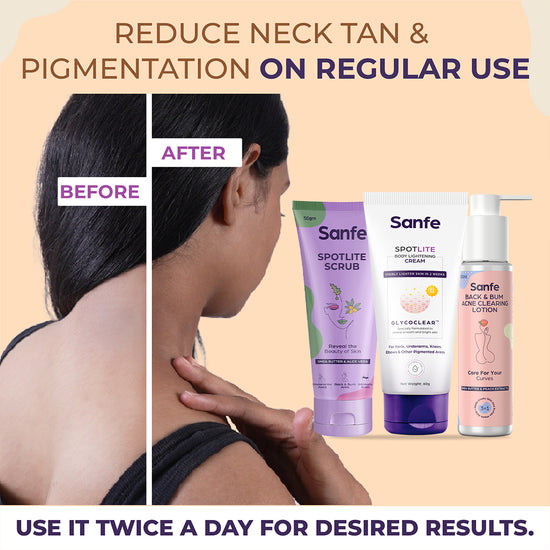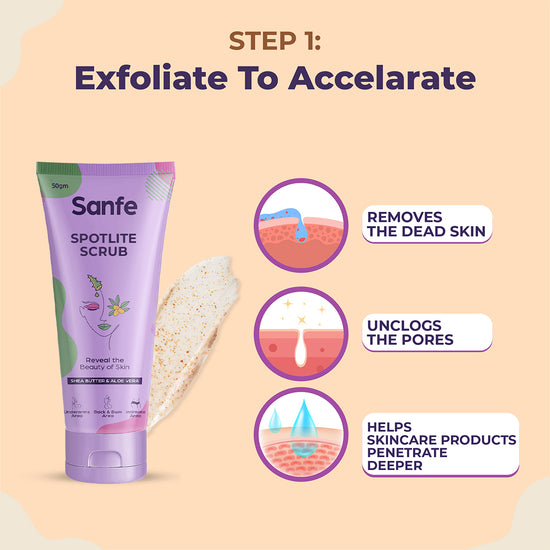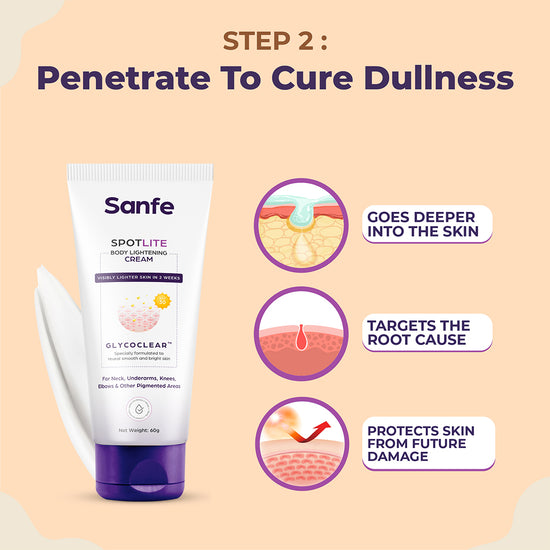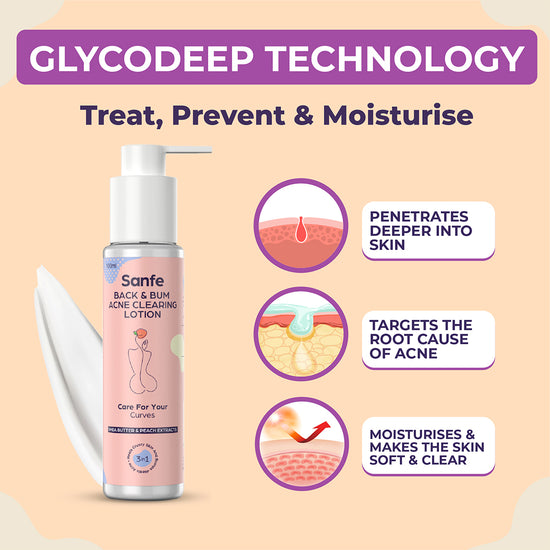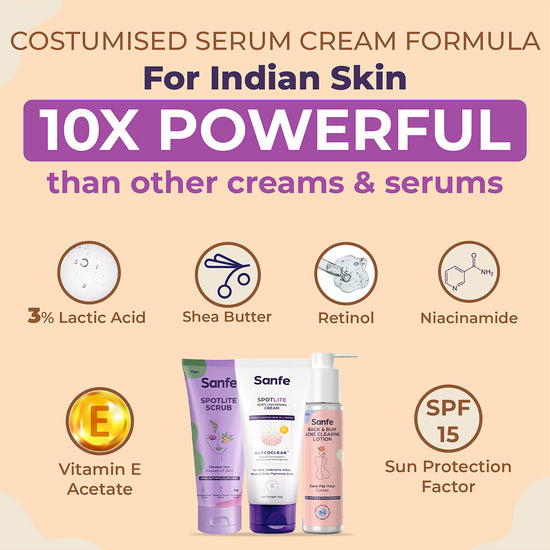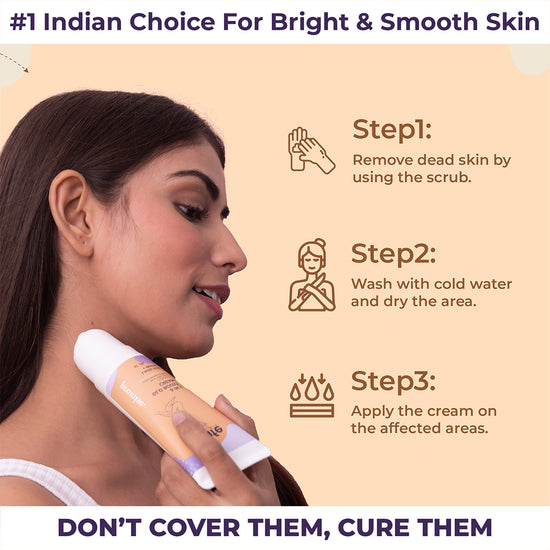 Sanfe Spotlite 2 Steps Kit and Body Acne Rescue Kit| 2 Step Body Care Routine for women - Acne Clearing Lotion, Glo Cream and Scrub | For Acne, Dark Patches, Dullness & 24 Hr Long Moisture

— WHAT IS GLYCOCLEAR TECHNOLOGY —
Day 1 Exfoliation 

To reduce dark spots from day one, exfoliating the top skin layer with dead cells is important and furthermore, enhances the penetration of actives to the core. 
Accelerated Penetration 

Our breakthrough formulation with Glycoclear technology helps accelerated penetration of actives, making it 3X quick in action.

SPF 15 Protection

Here is where other products neglect your skin, hampering your natural skin barrier. Our SPF 15 formulation, ensures your skin have protection while the other actives are fighting with dark spots.