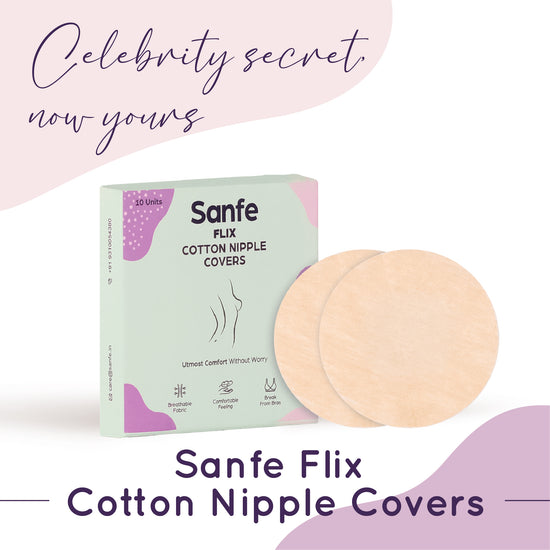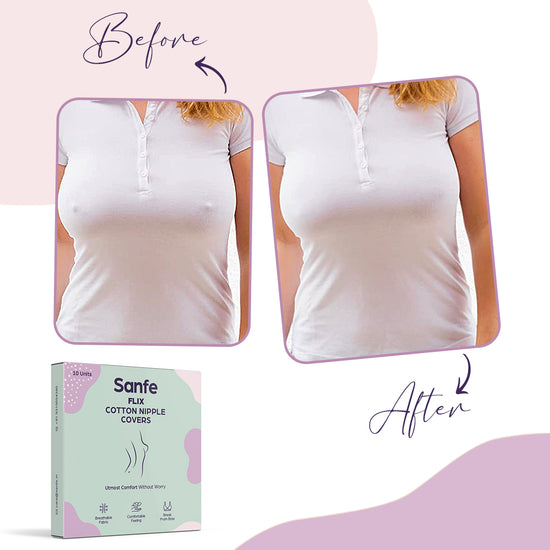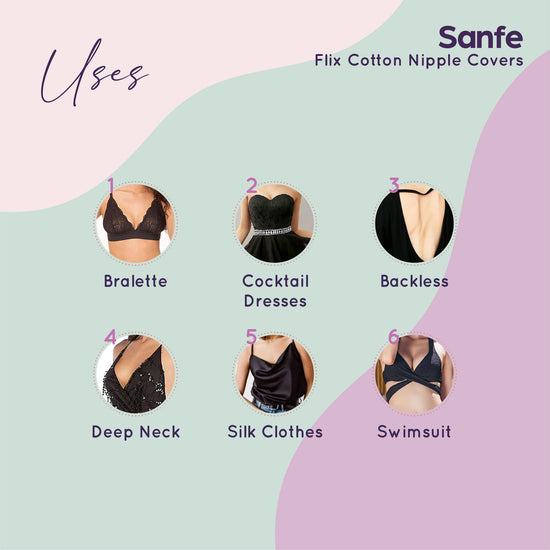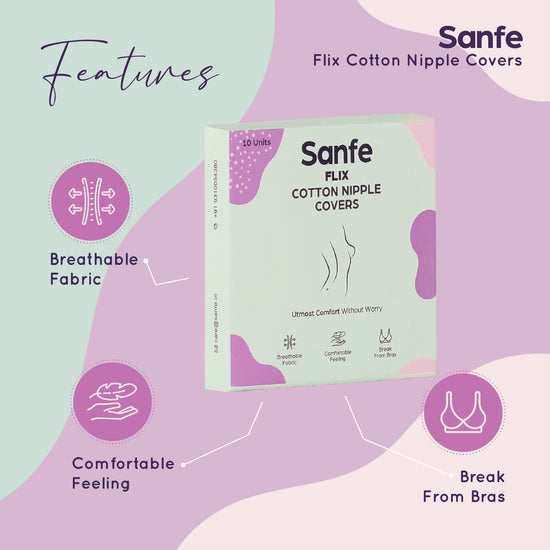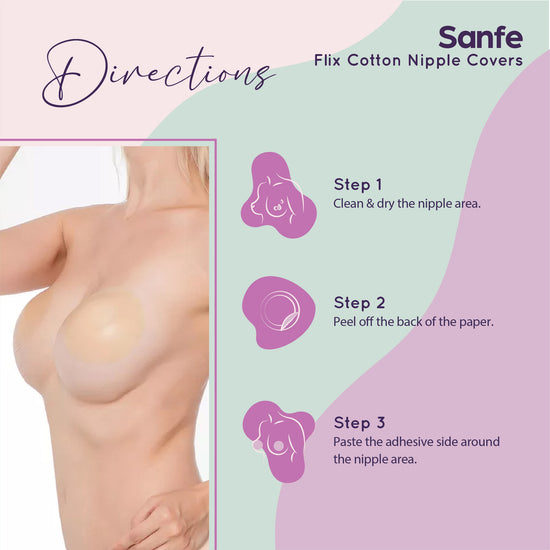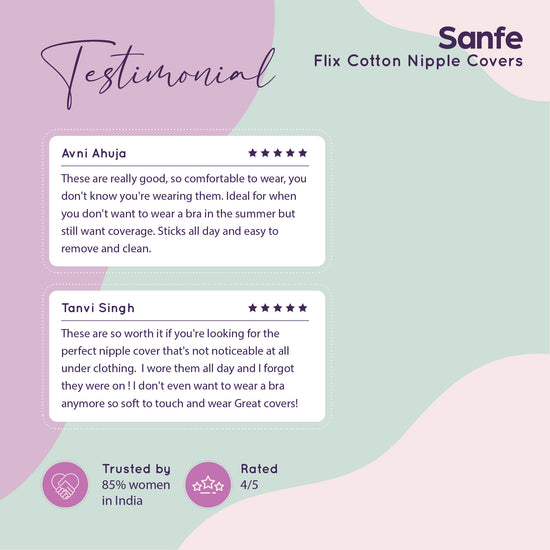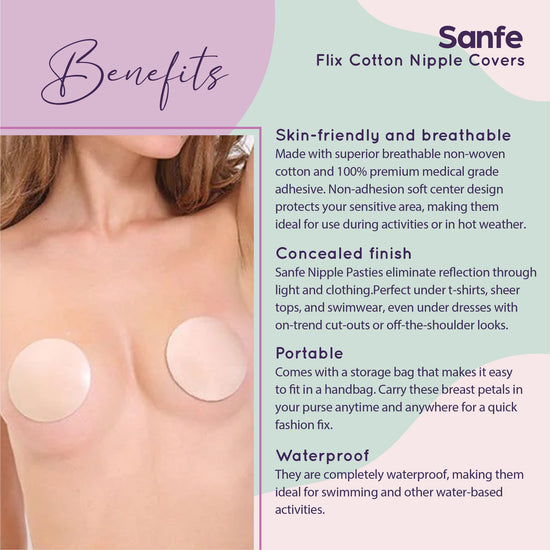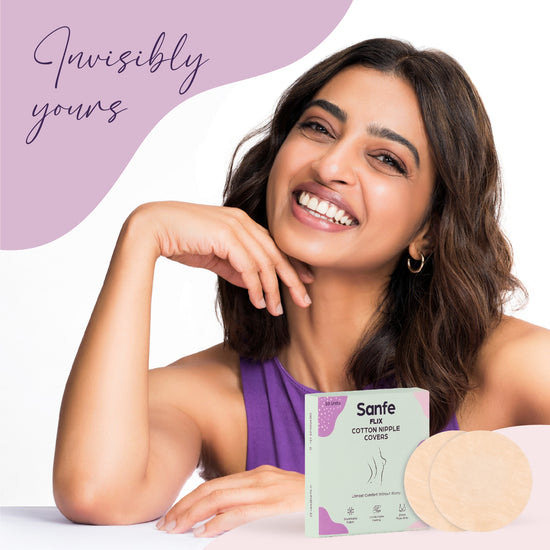 Sanfe Flix Cotton Nipple Covers | 10 Breathable Nipple Pasties | No Show Bra For Women, Skin Friendly Adhesive, disposable
It feels liberating!
I just wanted to share that I tried the Sanfe Nipple Cover, and it was so liberating. I couldn't have imagined being without a bra and being so free. lifelong fan, I have already recommended it to my four friends.
I can not believe this is happening.
The Nipple Cover was recommended to me by an influencer, and it is my fourth purchase now. The overall comfort and quality of the product are excellent, and it feels like nothing at all. I'm very happy with my purchase.
This is Ahh-mazing!
Sanfe Nipple Covers are super comfy, like you're not even wearing anything under your clothes. Now I can freely wear my t-shirts without any awkward looks from others. The overall quality and feel of the nipple cover are extremely high, and I adored them.
Invisible and comfortable.
I'm simply in love with nipple covers after using them for the first time! They are really handy and comfy. When I wear them, I feel nothing at all. These are completely invisible, even under the thin and tight-fitting fabrics. I am very happy with them.