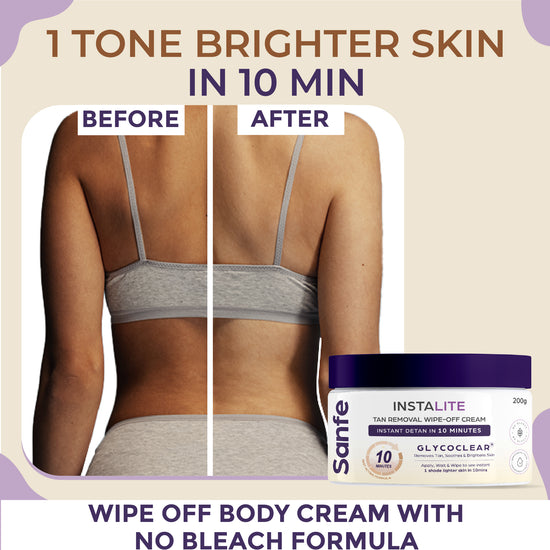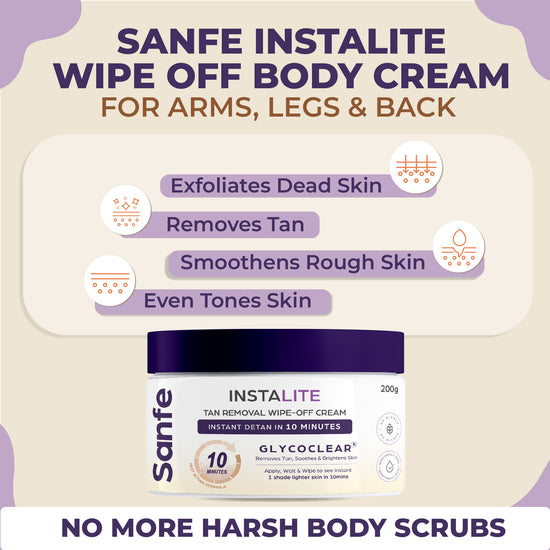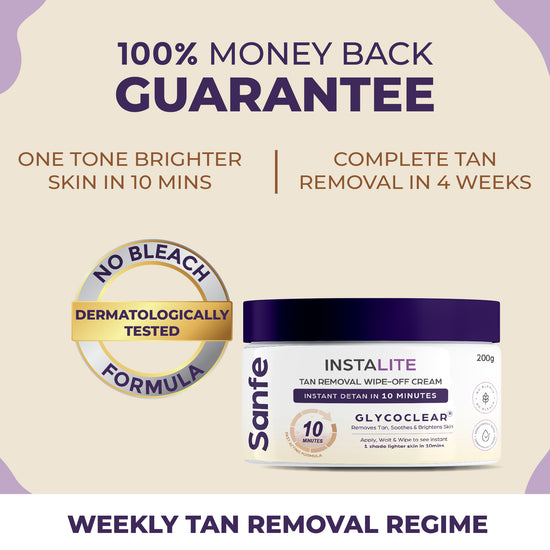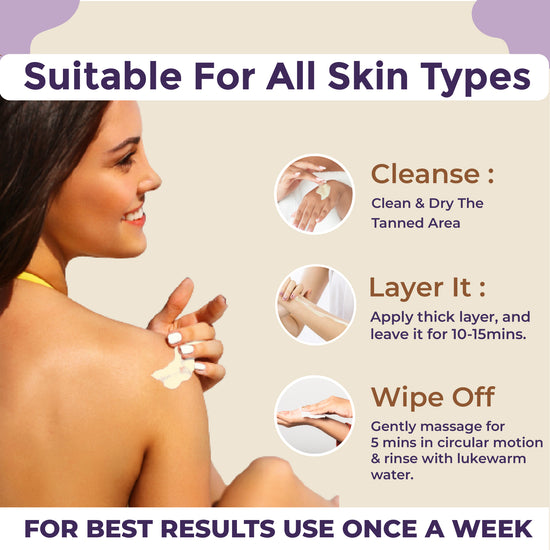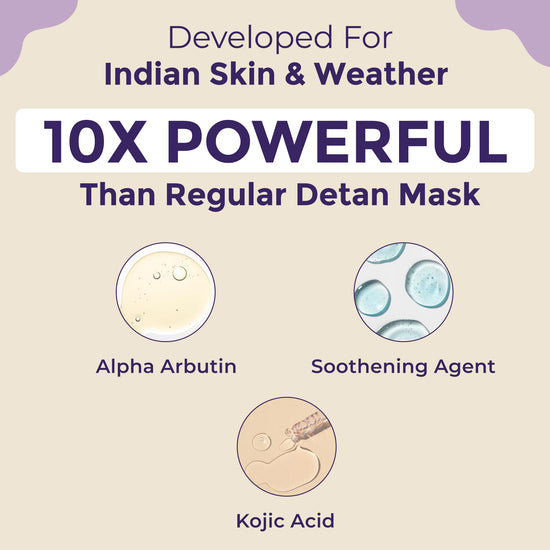 Sanfe Detan Body Cream 200gm | Instalite Wipe Off Cream 200 gm | With Glycoclear Technology | 1 Tone Brighter in 10 mintues | For Legs, Arms,  Back & Underarms
— WHAT IS GLYCOCLEAR TECHNOLOGY —
Exfoliation

Removes the dead & damaged skin caused by the sun by exfoliating the top layer of skin. 
3X Quick Action

Our breakthrough formulation with Glycopeel technology works superficially to remove tan, making it 3X quick in action.

Nourishes The Skin

Here is where other products neglect your skin, hampering your natural skin barrier. Our skin-nourishing formula ensures your skin remains hydrated & glowing after each use


This is fraud...
This is fraud... I got rashes everywhere after using their lightning serum... And I'm suffering now .. don't buy anything from them 😔....
Not that effective
Yeah it brightens the shade but for few hours only again its the same ...
😟
It's only one product..... 1 quantity.....
There's no Buy one get one offer....they are fooling us....
Amazing delivery
Nice packing....wonderful delivery....thankuuuu Sanfe...