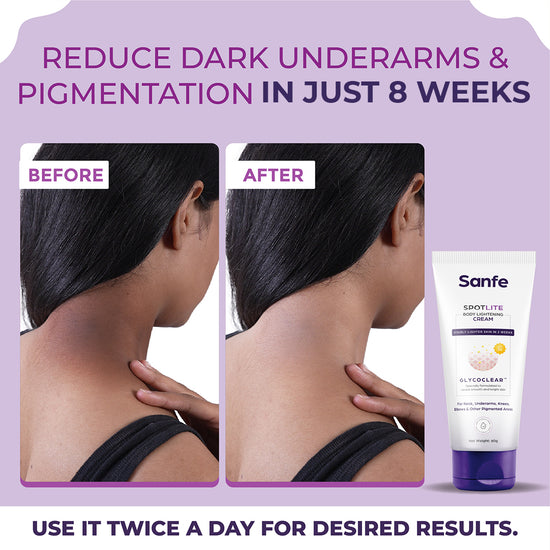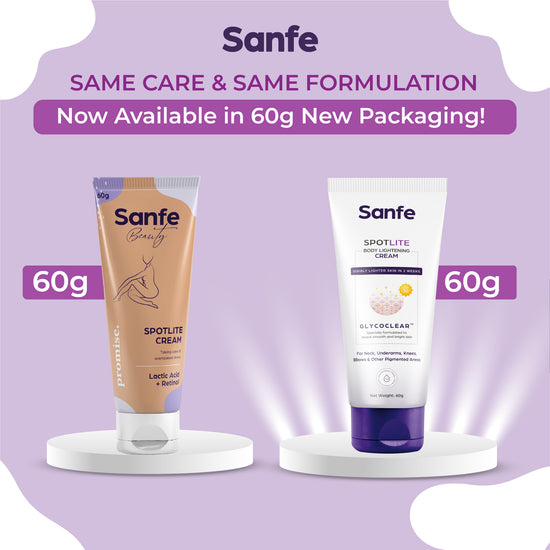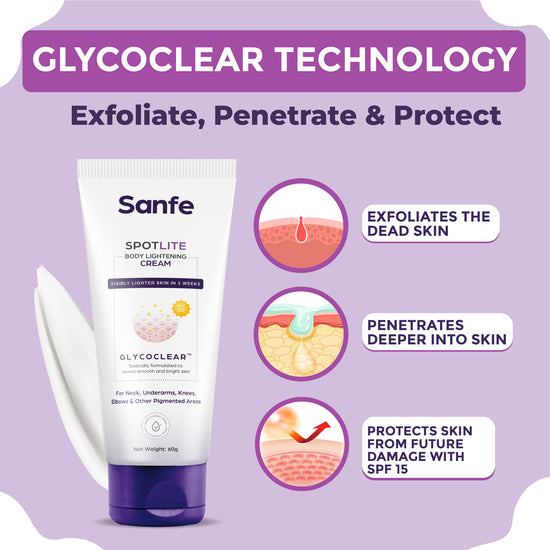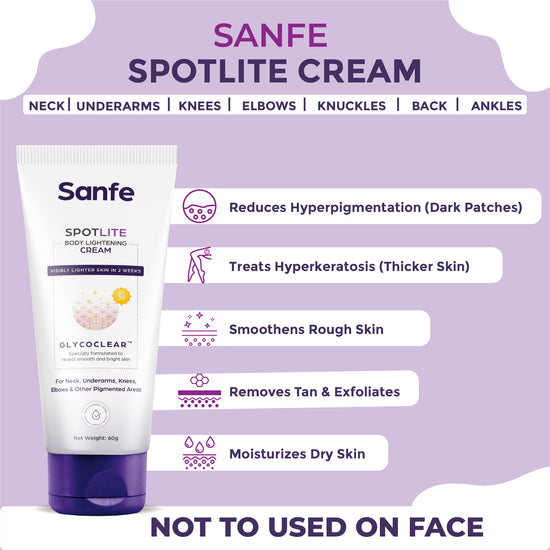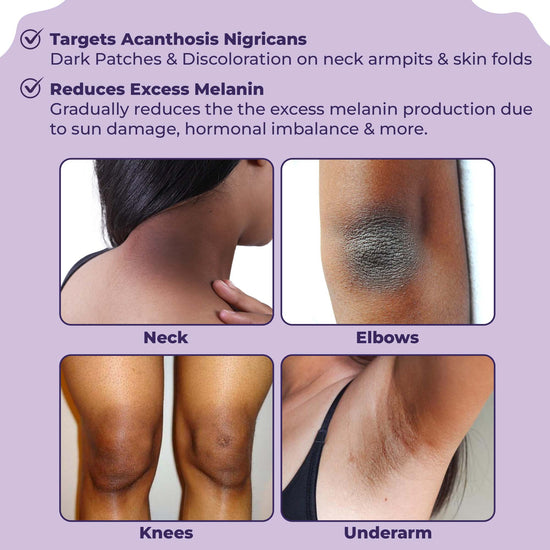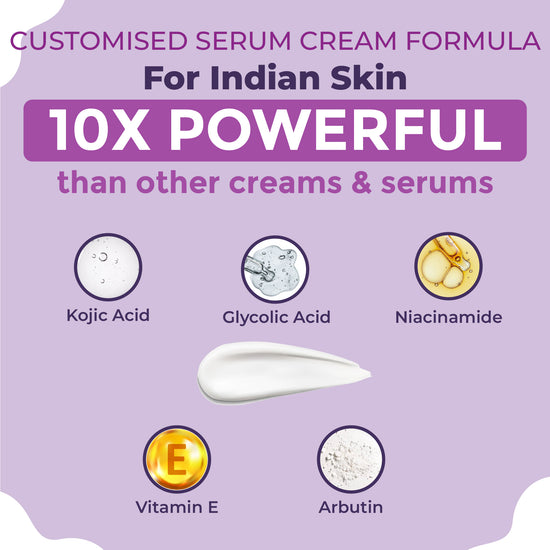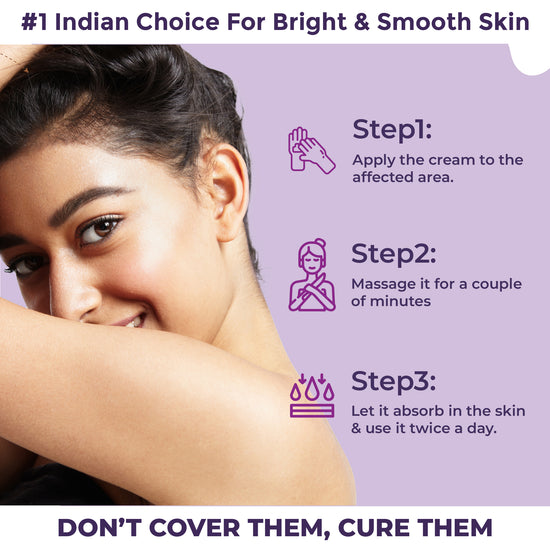 Spotlite Body Lightening Cream

— WHAT IS GLYCOCLEAR TECHNOLOGY —
Day 1 Exfoliation 

To reduce dark spots from day one, exfoliating the top skin layer with dead cells is important and furthermore, enhances the penetration of actives to the core. 
Accelerated Penetration 

Our breakthrough formulation with Glycoclear technology helps accelerated penetration of actives, making it 3X quick in action.

SPF 15 Protection

Here is where other products neglect your skin, hampering your natural skin barrier. Our SPF 15 formulation, ensures your skin have protection while the other actives are fighting with dark spots.


Clarity
Sanfe Spotlite is a life-changer! Noticed visible changes within a few weeks. Dark underarms are now a thing of the past. Couldn't be happier!
Vivid
Sanfe Spotlite is a must-have! I was skeptical at first, but it lightened my underarms noticeably. Couldn't be happier with the results!
Brighten
I've tried numerous products, but none compare to Sanfe Spotlite. Dark underarms were a major concern, but not anymore. Definitely worth trying!
Glow
Finally found a solution for dark skin folds! Sanfe Spotlite cream is amazing. It's gentle, smells great, and actually works. So happy with the results!
Luminance
This cream is a game-changer! My neck was noticeably darker, but after using Sanfe Spotlite, it's much lighter. Impressed by its effectiveness.