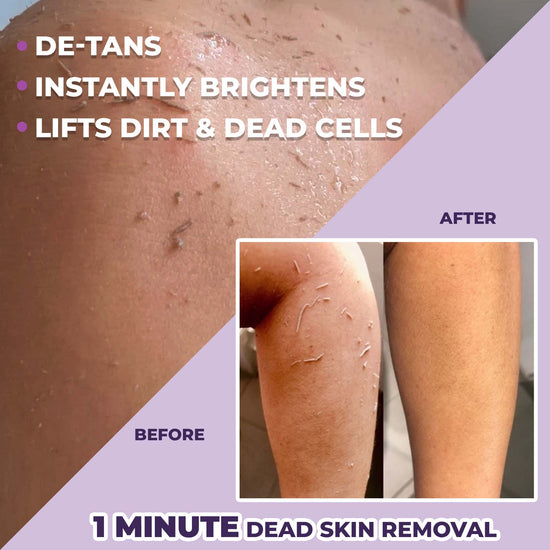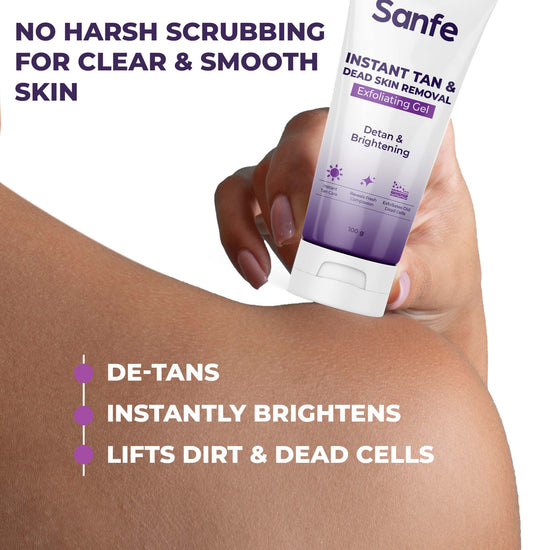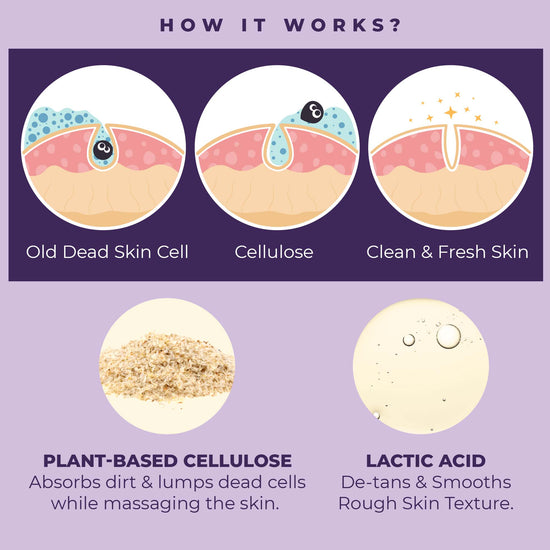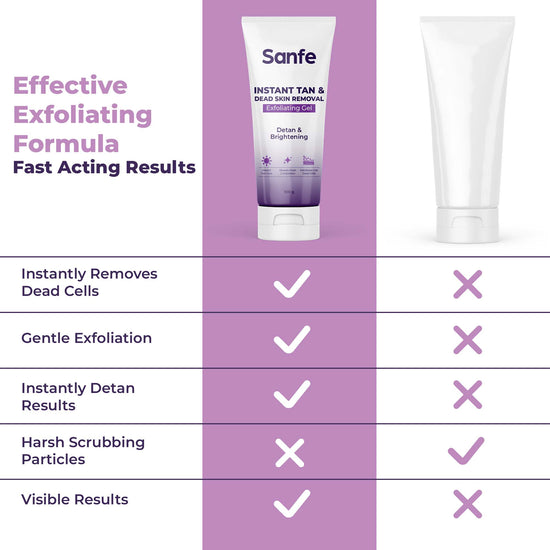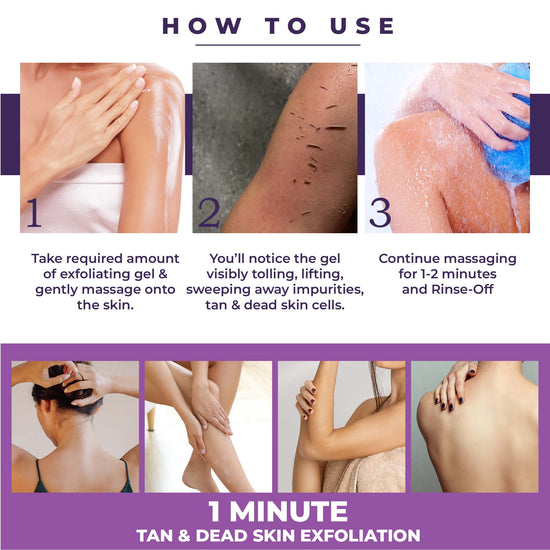 It's well exfoliates the skin & you will get in just few minutes glowy dewy skin.I am using it first time but I definitely again purchased it.👍😊
Great for Fresh-Looking Skin
My skin feels rejuvenated after using this gel. It removes dead skin, leaving my face feeling fresh and clean. The tan removal is an added bonus. I've noticed a healthy glow after each use.
Gentle and Effective
I have sensitive skin, and this gel doesn't irritate it at all. It's gentle yet incredibly effective in removing dead skin and tan. My skin looks smoother and more even. I highly recommend it.
Goodbye to Sun Tan!
Living in a sunny climate, I often deal with tan lines. This exfoliating gel is a lifesaver. It's gentle on my skin and effectively removes the tan. My skin looks much more even, and I couldn't be happier!
Amazing product
Sanfe exfoliating gel removes dead skin n tan from skin instantly.. i like this product n result