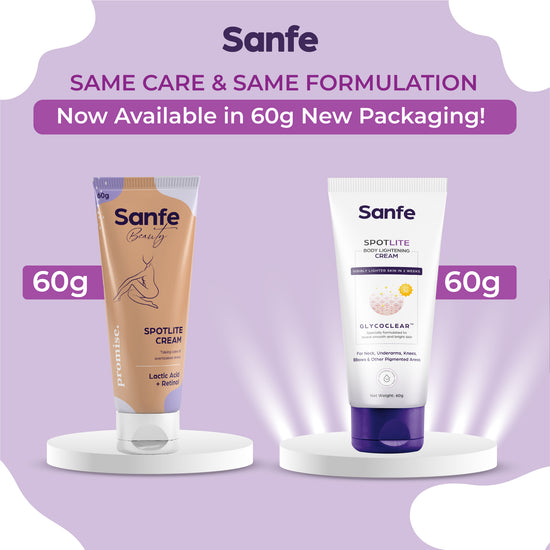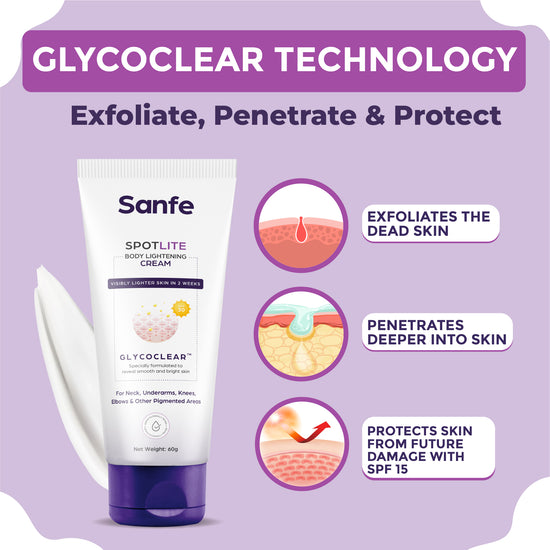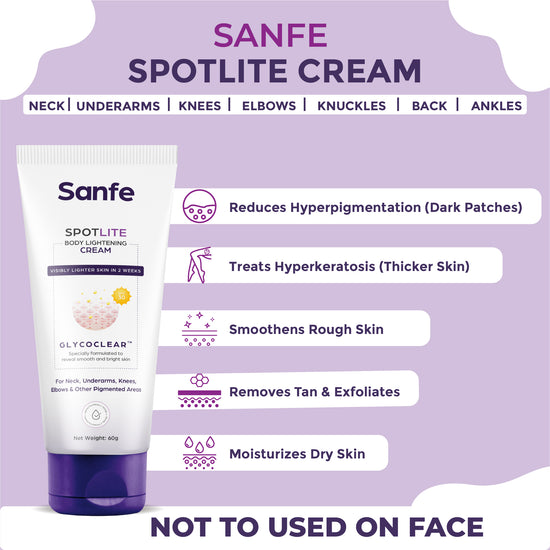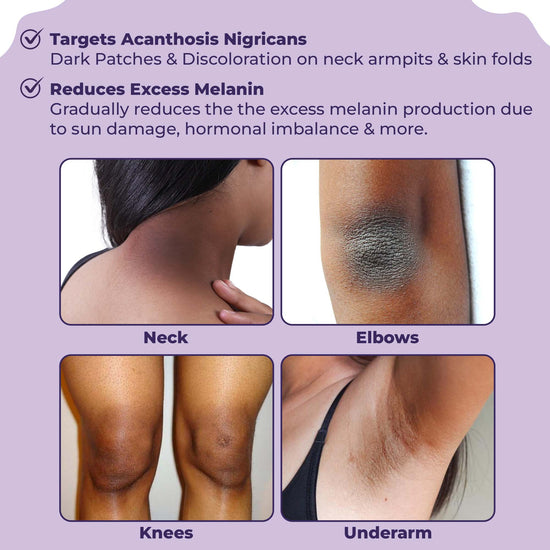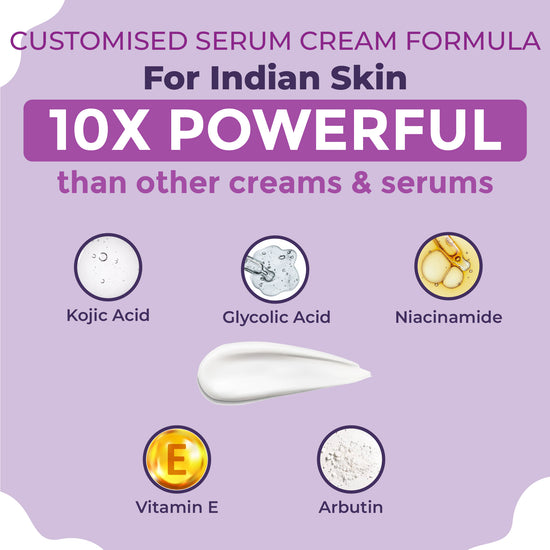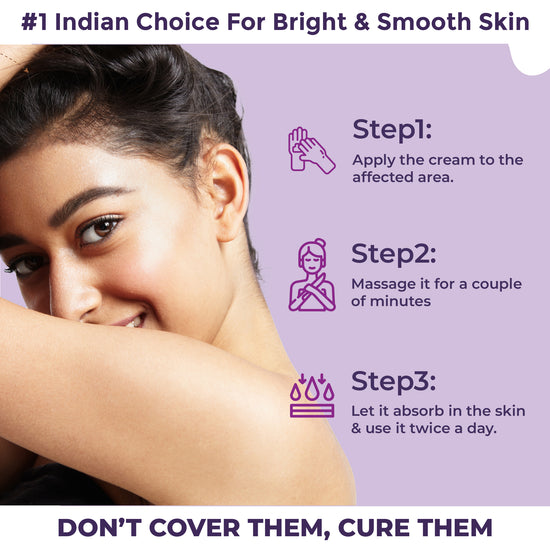 Sanfe Spotlite Cream For Dark Underarms, Neck, Joints And Skinfolds | 3X Quicker Penetration with Glycodeep Technology | Enriched With 3% Lactic Acid, Retinol & SPF 15 | Helps In Exfoliation, Lightening & 24 Hr Long Moisture
— WHAT IS GLYCOCLEAR TECHNOLOGY —
Day 1 Exfoliation 

To reduce dark spots from day one, exfoliating the top skin layer with dead cells is important and furthermore, enhances the penetration of actives to the core. 
Accelerated Penetration 

Our breakthrough formulation with Glycoclear technology helps accelerated penetration of actives, making it 3X quick in action.

SPF 15 Protection

Here is where other products neglect your skin, hampering your natural skin barrier. Our SPF 15 formulation, ensures your skin have protection while the other actives are fighting with dark spots.


Must have for women!
Finally found a cream that effectively lightens my dark neckline and underarms. Sanfe Spotlite Cream is my go-to solution. It's gentle on the skin and delivers visible results. Love it!" ⭐⭐⭐⭐⭐
It shows its work in a month!
The Sanfe sportlight cream for dark underarms, neck and joints has been a boon for me. I never had very dark underarms. I have used the Sanfe's underarm lightening cream. I got a visible result in a month. It soothes the skin, very gentle in texture, blends quickly in the skin. I have used it on my knees too. It also worked there. The quantity required for a single application is minimal. So it's a value for money product.
Love this product
I recently buy your product and i love it. It actually working
Very good...I did recommend my friends already..Thank you Sanfe
Delivers what it promises
this 6in1 cream is just what you need in your skincare regime. No need to have bottles and bottles lined up when 1 products does the job!