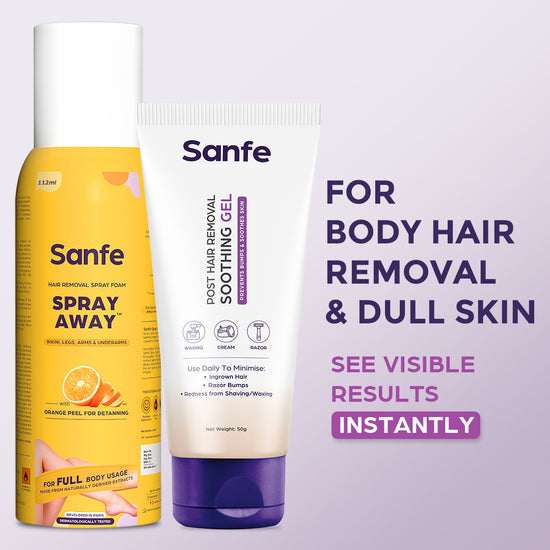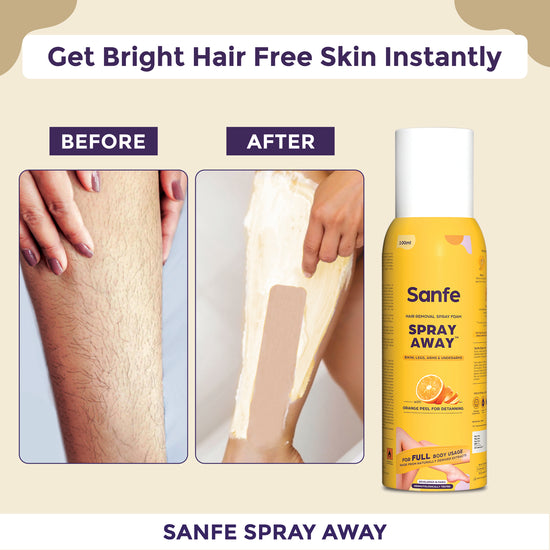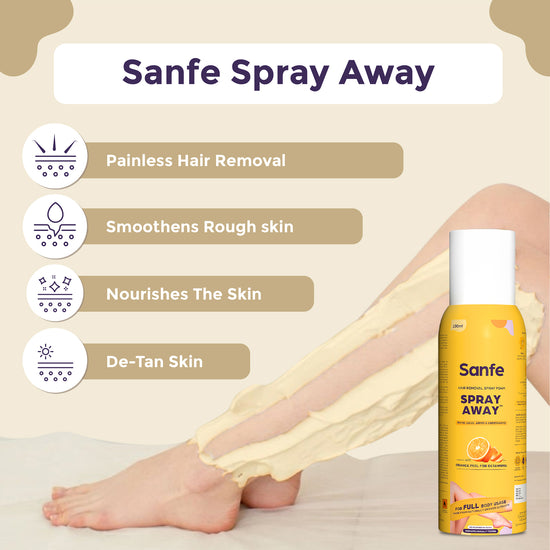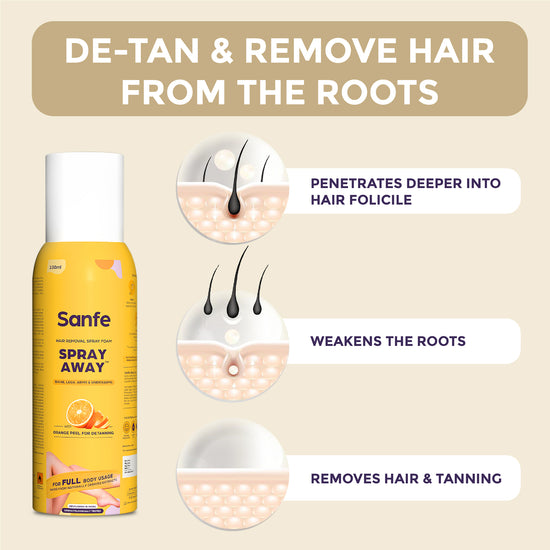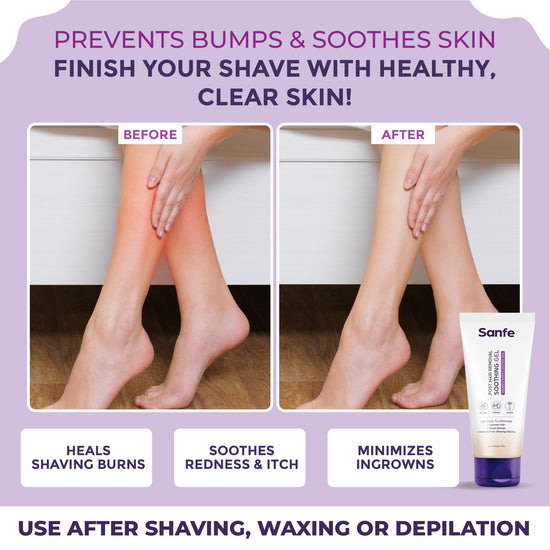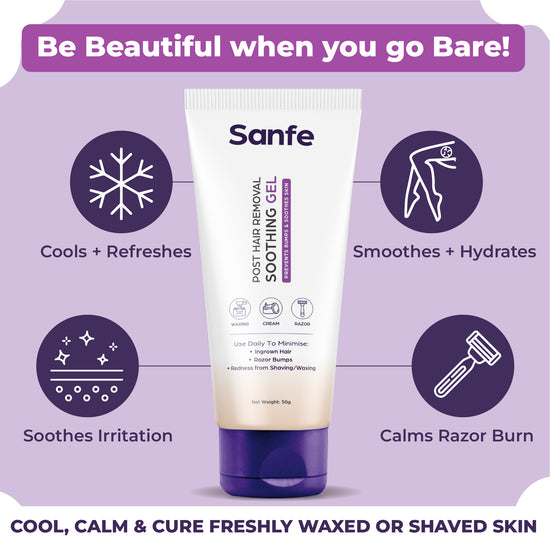 It's amazing
I used it it is not time consuming,it's good.
De-tanning Hair removal kit
Sanfe bottle spray opener is so worst..after first wash ..bottle dies not work for spray.
Bottle did not work proper for spray.
Quick and Effective Solution
This kit is my quick and effective solution to a summer-ready look. The hair removal spray is a breeze, and the soothing gel provides relief. The combo has saved me from tan lines, and my skin is glowing.
Sun-Kissed Without the Tan Lines
I can enjoy a sun-kissed look without worrying about tan lines. The hair removal spray is thorough, and the soothing gel is a blessing for post-removal care. My skin looks even and radiant.