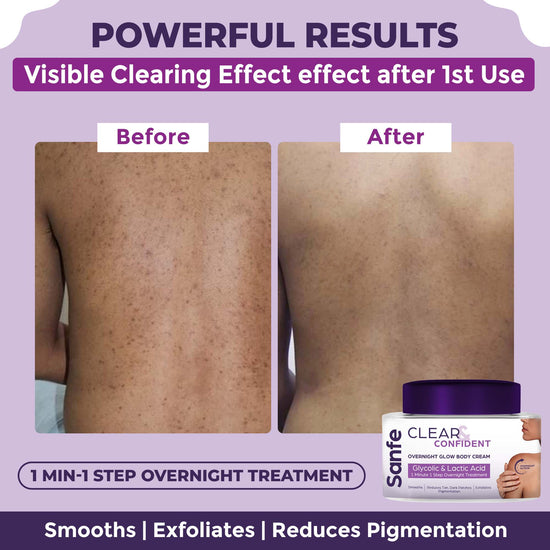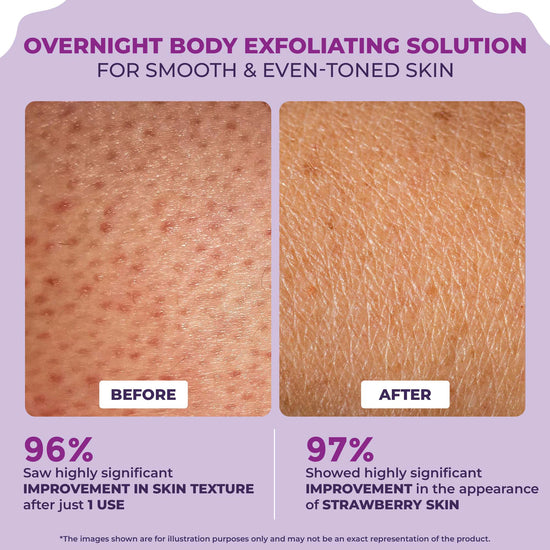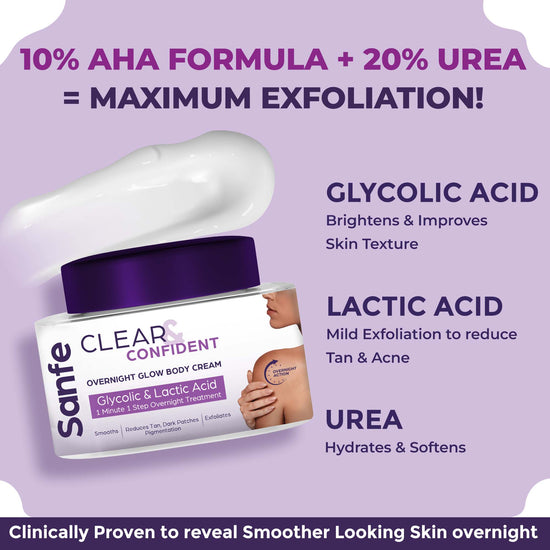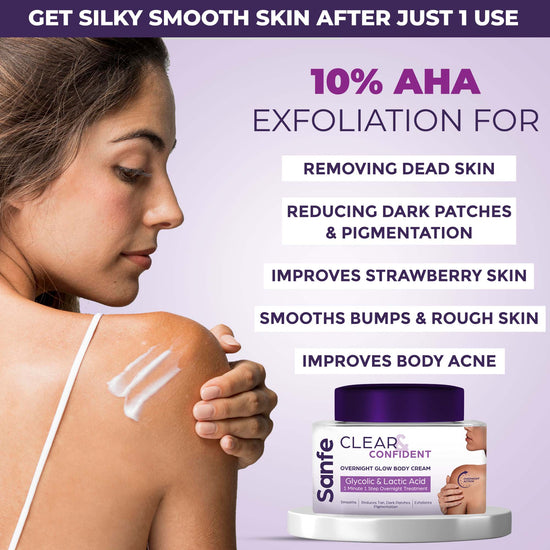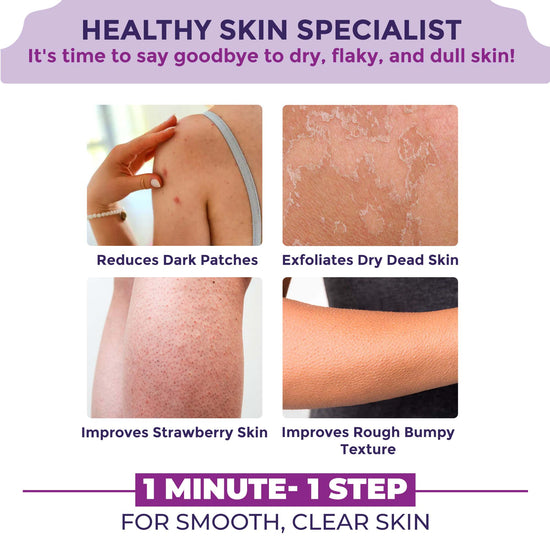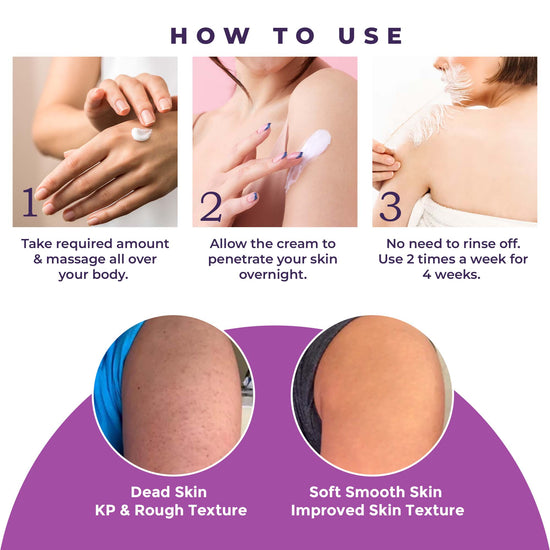 5 Star Product!
I've tried numerous products to improve the appearance of my skin, and this is by far one of the best. This product works wonders on bumpy skin and strawberry legs. I love how it sheds layers of dead skin while providing deep hydration. My skin has never felt smoother, and those pesky dark patches are finally fading. If you want smoother, brighter skin overnight, this is the product for you!
Don't think twice, a must have product for you!
I've been searching for a solution to my strawberry legs, and I finally found it with this product! I can't believe how much smoother my skin is after just one use. It's also been working wonders on reducing pigmentation and dark patches. This is now a staple in my skincare routine.
Game Changer Product
This Overnight Body Exfoliator is a game-changer! I wake up to smoother skin every time i use it. It's like magic in a bottle. I've been struggling with pigmentation and dark patches, but this product has been a game-changer. My skin is visibly brighter and more even-toned. If you're looking for an effective overnight solution, this is it!
Got Overnight results!
I'm thrilled with the results from the Overnight Body Exfoliator! My skin feels incredibly smooth and rejuvenated after just one use. I can't believe how effectively it sheds layers of dead skin overnight. It's become my go-to solution for addressing strawberry legs and bumpy skin. I've noticed a significant improvement in the texture of my skin, and those dark patches have visibly lightened. Highly recommend this high-strength AHA solution!
Saw visible change
As someone with dry skin, I've struggled to find an exfoliator that doesn't leave my skin feeling dehydrated. The high-strength glycolic acid solution is perfect for addressing rough patches and pigmentation. I can't recommend this product enough!