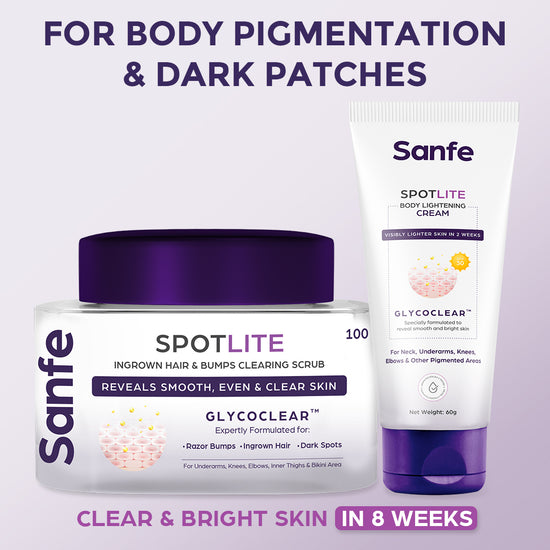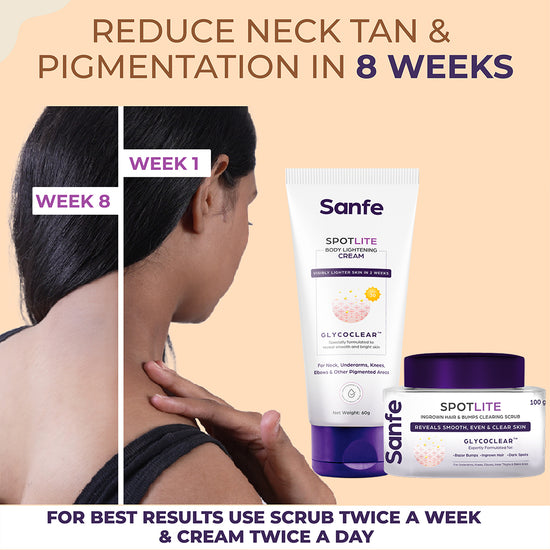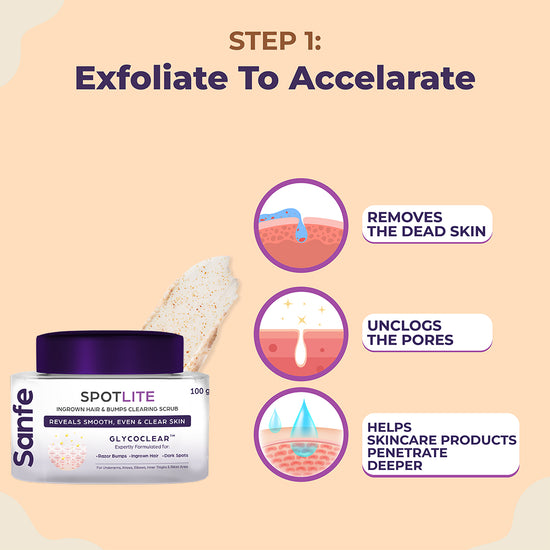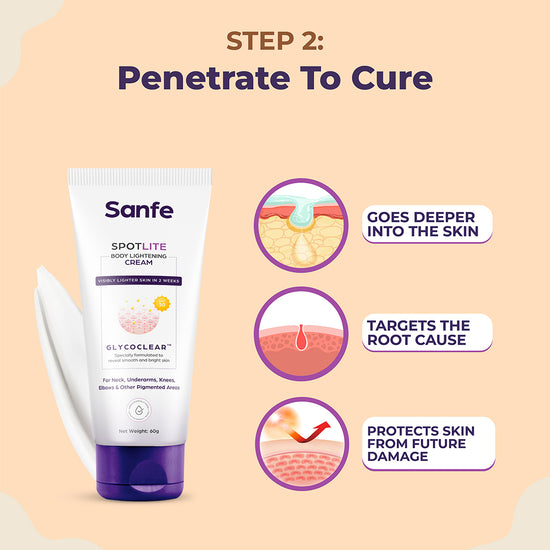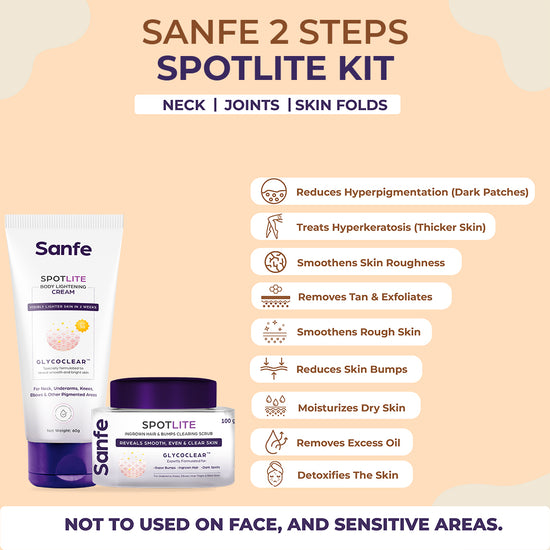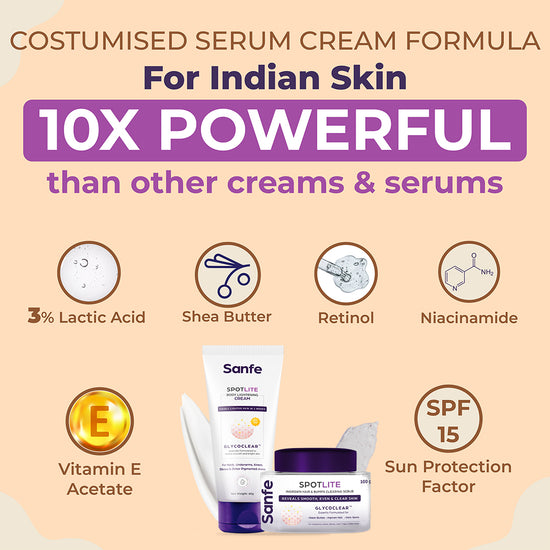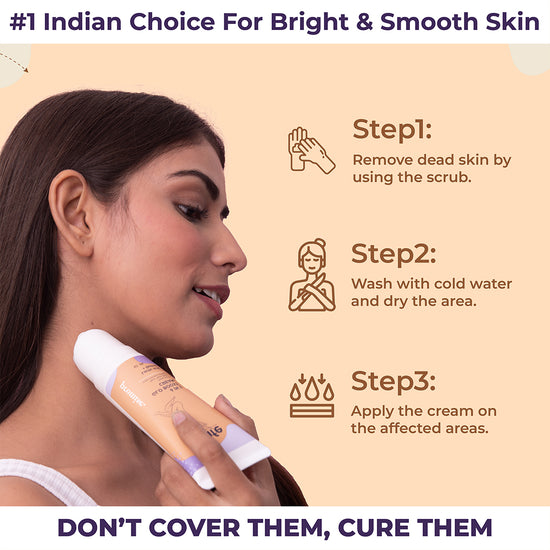 Sanfe 2 Steps Spotlite Kit | For Dark underarms, Bikini, Neck, Knees & Elbows | Spotlite Cream & Scrub
— WHAT IS GLYCOCLEAR TECHNOLOGY —
Day 1 Exfoliation 

To reduce dark spots from day one, exfoliating the top skin layer with dead cells is important and furthermore, enhances the penetration of actives to the core. 
Accelerated Penetration 

Our breakthrough formulation with Glycoclear technology helps accelerated penetration of actives, making it 3X quick in action.

SPF 15 Protection

Here is where other products neglect your skin, hampering your natural skin barrier. Our SPF 15 formulation, ensures your skin have protection while the other actives are fighting with dark spots.


Definitely will buy this again!
Finally found the perfect solution for my underarm and intimate care needs - the Sanfe 2 Steps Spotlite Kit! The spotlite cream and scrub have transformed my skin by exfoliating away dead cells, lightening dark areas, and preventing ingrown hairs. It's a comprehensive and effective skincare regimen that I can't live without. 🙌✨
Thank You Sanfe :)
I can't say enough good things about the Sanfe 2 Steps Spotlite Kit. The spotlite cream and scrub are a dynamic duo that tackles darkness and ingrown hairs with ease. After using this kit, my underarms and intimate areas are visibly brighter and smoother. It's a must-have for anyone looking to elevate their skincare game. 👌💖
Awesome products!
The Sanfe 2 Steps Spotlite Kit has been a game-changer for my underarm and intimate care routine. The spotlite cream and scrub work together to effectively exfoliate, lighten dark areas, and eliminate stubborn ingrown hairs. My skin feels smoother, brighter, and more confident than ever before. Highly recommended! ✨🌟
It's amazing item ✌
I didn't take 8 weeks to see difference.. The difference came within only one week 😇🤷‍♂️👌
Very use full for those who have darkness on neck underarms.
As of now it's only 14 dys I'm using it. It's working very well . I prefer every one who is suffering can use it . Nice product from sanfe