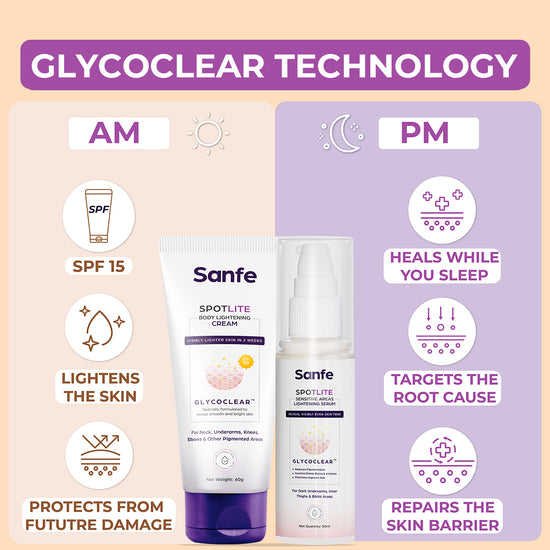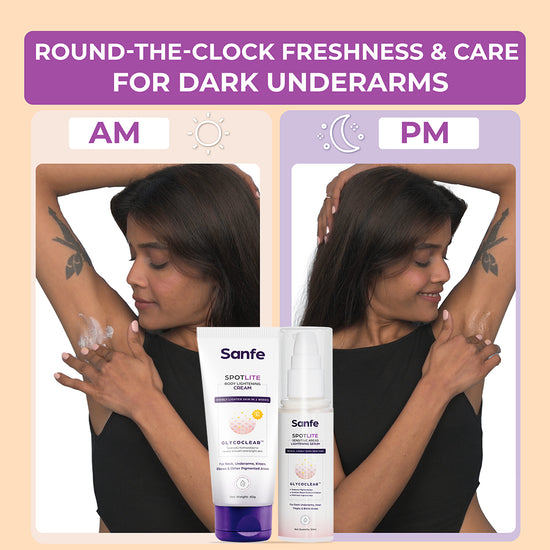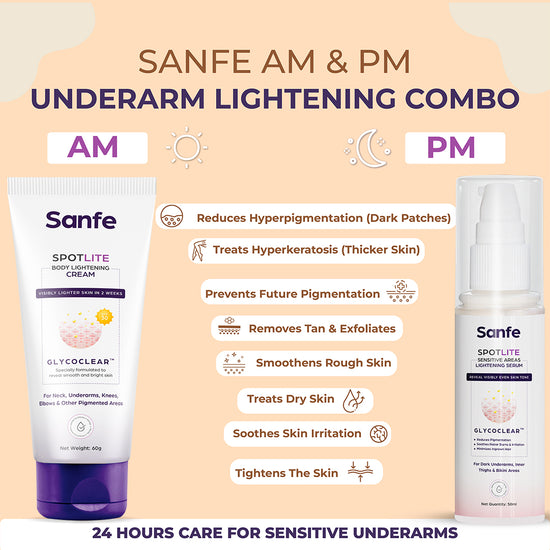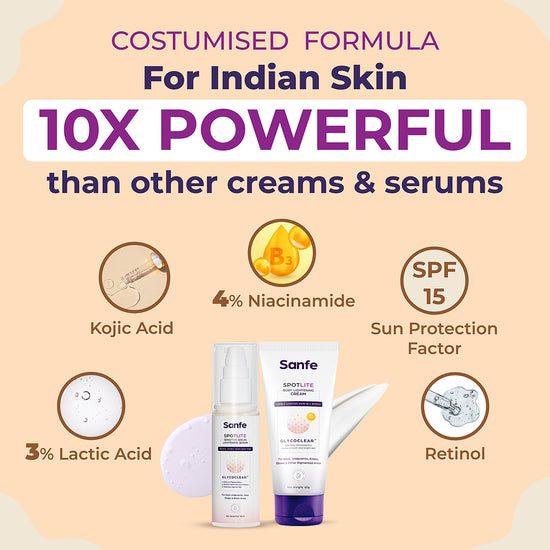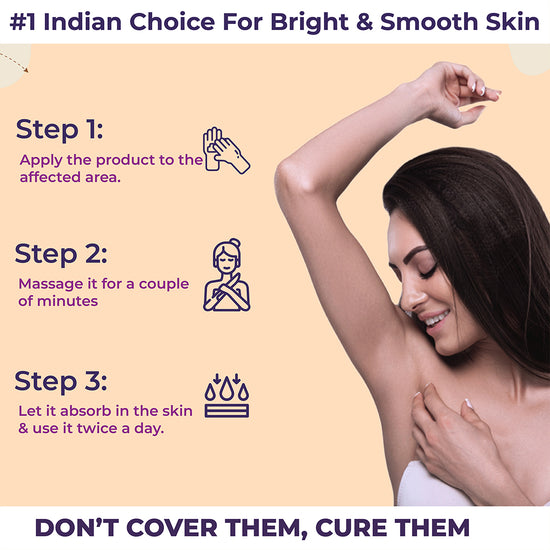 Sanfe Spotlite AM & PM Underarm Lightening Combo | For Extra Dark underarms | 3X Quicker Penetration With Glycodeep Technology | Spotlite Cream & Sensitive Area Serum | For Dark Patches, Detanning and Skin Tightening
— WHAT IS GLYCOCLEAR TECHNOLOGY —
Day 1 Exfoliation 

To reduce dark spots from day one, exfoliating the top skin layer with dead cells is important and furthermore, enhances the penetration of actives to the core. 
Accelerated Penetration 

Our breakthrough formulation with Glycoclear technology helps accelerated penetration of actives, making it 3X quick in action.

SPF 15 Protection

Here is where other products neglect your skin, hampering your natural skin barrier. Our SPF 15 formulation, ensures your skin have protection while the other actives are fighting with dark spots.
Amazing
I love this product very useful🥰
Loved This Product!
This product has been in my hands for the last 20 days. I have dark, dry and highly sensitive neck, yet this serum did not cause any breakouts or dryness. My skin tone was noticeably brighter, and the texture was smoother. I would absolutely repurchase this product.
Definitely will buy this again!
My facial skin is flawless, but my neck, underarms, back & bum appear to be tougher, drier, and darker in comparison to the rest of my body. I tried many home cures and cleanses to get it back to my usual skin tone, but they just made my skin more irritated and dry. My friend advised me to use the Sanfe Dark Spot Body Lightening Combo. I've been using this product consistently for about a month, and I can tell a difference. My Neck, underarms, back & bum is now clearer, softer, and smoother.