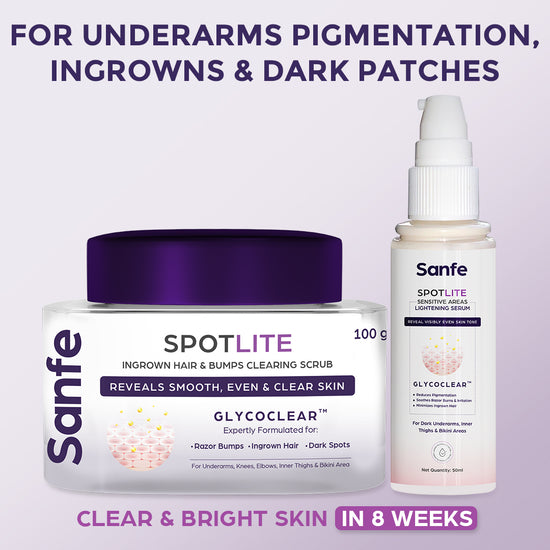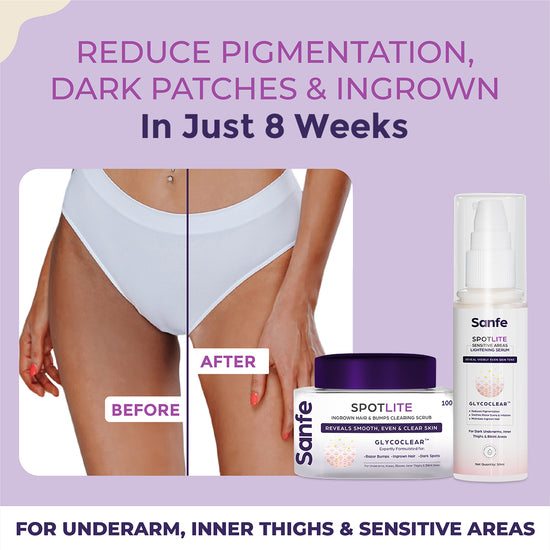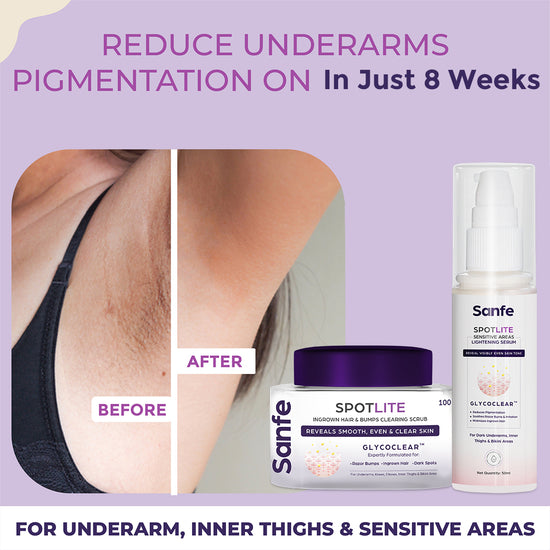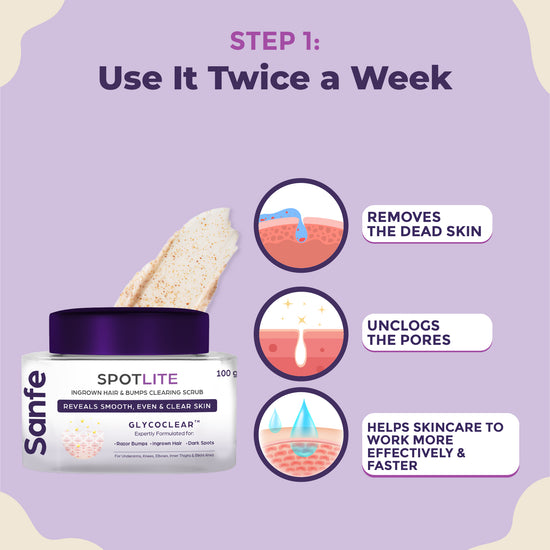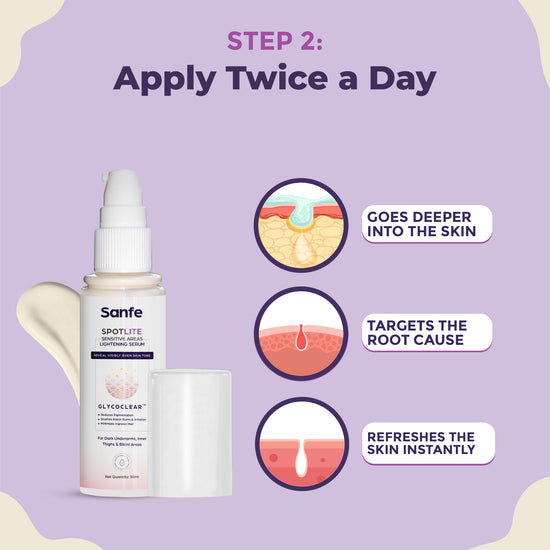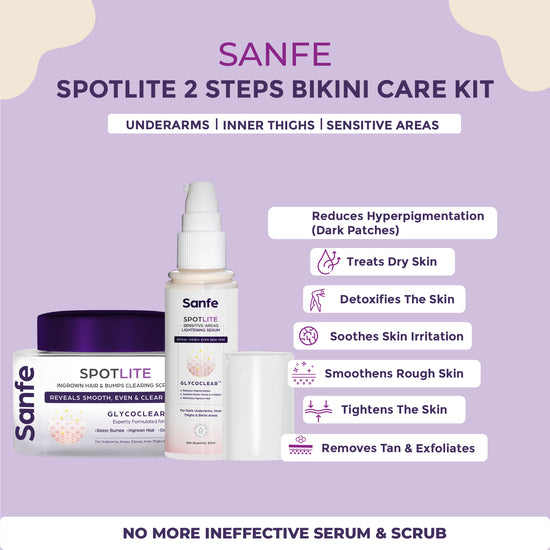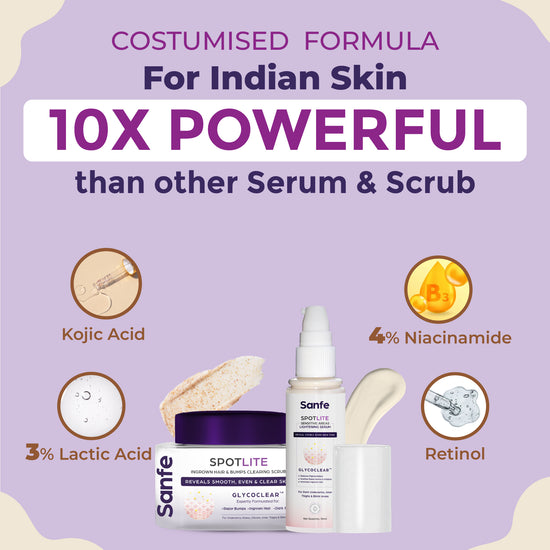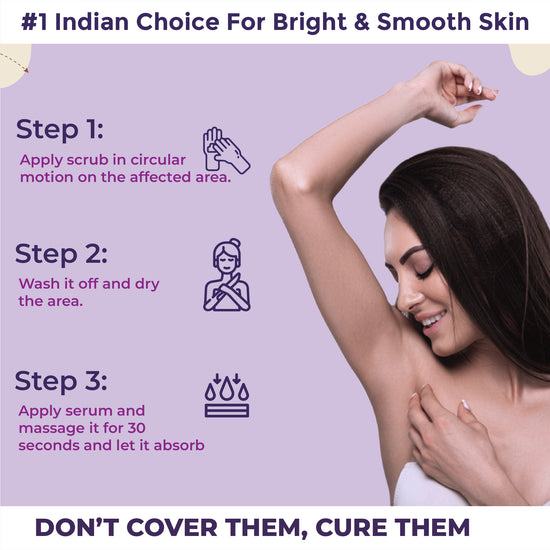 Spotlite Bikini & Underarms Care Kit

— WHAT IS GLYCOCLEAR TECHNOLOGY —
Day 1 Exfoliation 

To reduce dark spots from day one, exfoliating the top skin layer with dead cells is important and furthermore, enhances the penetration of actives to the core. 
Accelerated Penetration

Our breakthrough formulation with Glycoclear technology helps accelerated penetration of actives, making it 3X quick in action.

Freshness

Sensitive areas need special care, because of different skin compositions. Our unique formulation provides instant freshness, leaving your underarms, inner thighs, and sensitive areas soft, hydrated, and refreshed.
I don't get product till now
I don't get product till noelw
I still didn't get my order so how I can review your product
Nice product must buy
I have been using Spotlite Sensitive Area Serum and Scrub for a month now and I am very happy with the results. The serum and scrub are both gentle and soothing on my skin and they help to reduce the appearance of dark spots and ingrown hairs. The serum has a light texture and absorbs quickly, while the scrub has fine granules that exfoliate without irritating. They both smell amazing and leave my skin feeling soft and smooth. I use them twice a week on my bikini area, underarms and elbows and I can see a noticeable difference in the tone and texture of my skin. I would definitely recommend this product to anyone who wants to brighten and even out their sensitive areas.I got discount by using GrabOn coupon code
Premium Quality!
The Sanfe Spotlite Bikini Care Kit is my go-to for flawless and confident bikini care. The spotlite serum and scrub work wonders in exfoliating, lightening dark areas, and preventing ingrown hairs. I can confidently flaunt my bikini line knowing that it's smooth, bright, and irritation-free. This kit is a true game-changer! 💫🌸