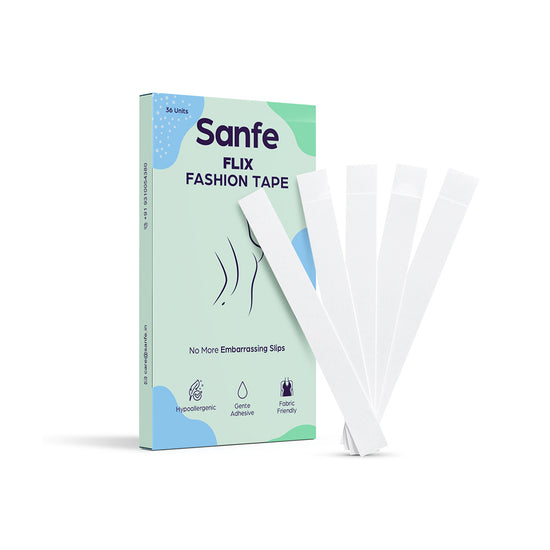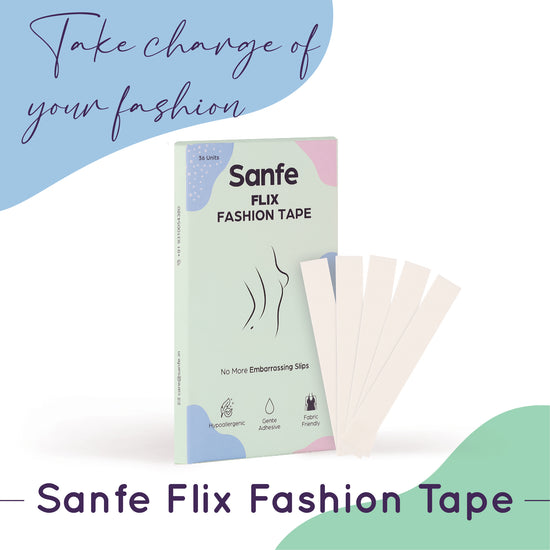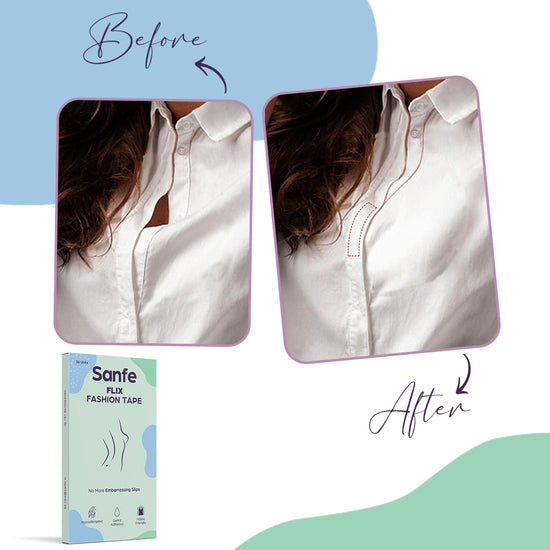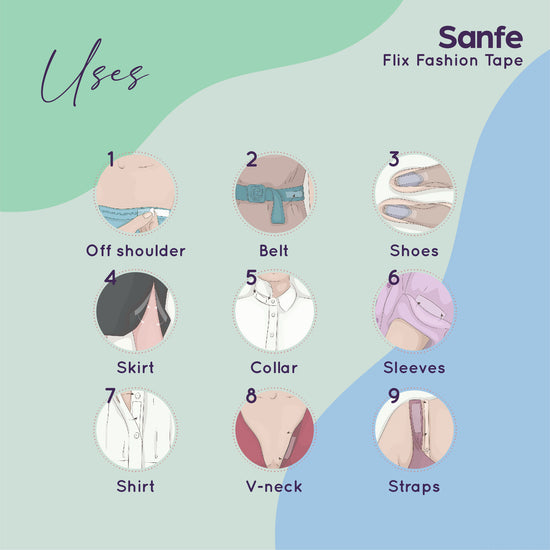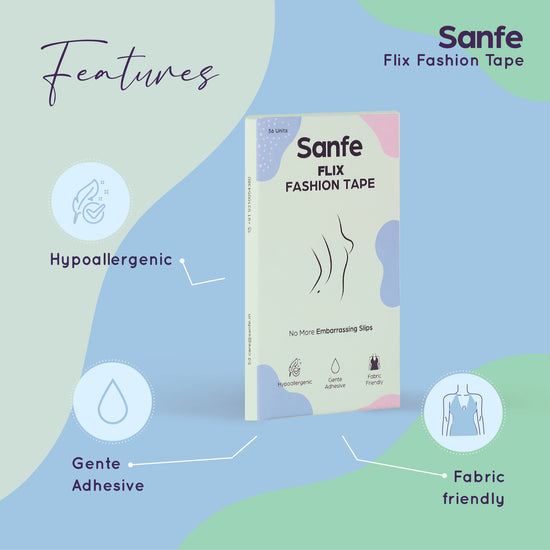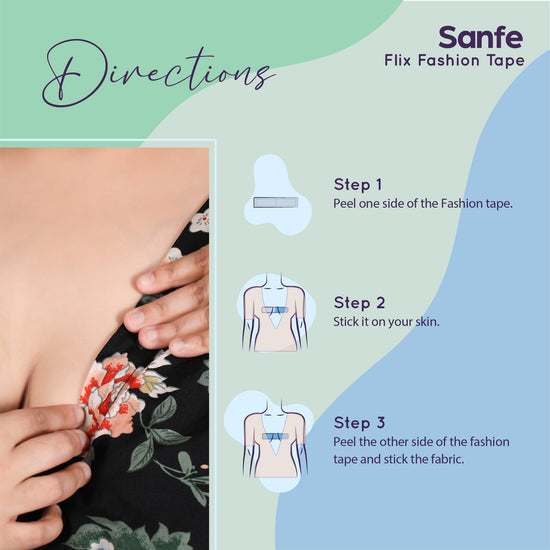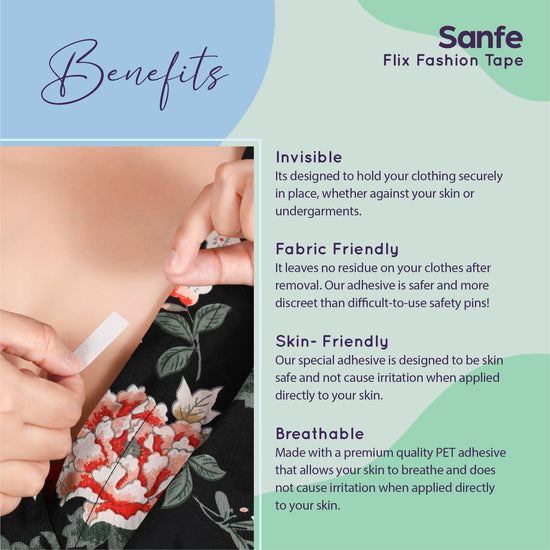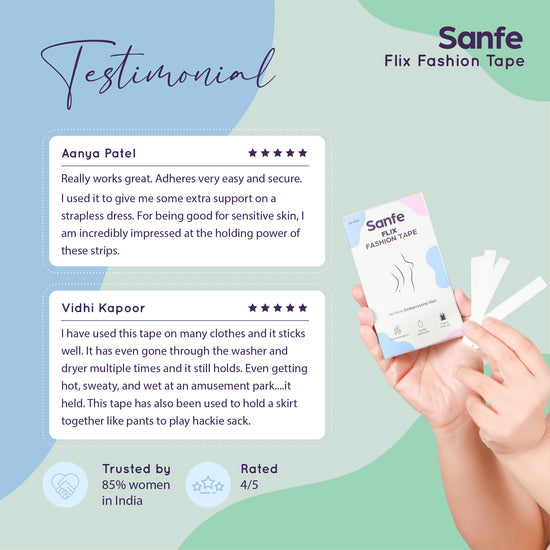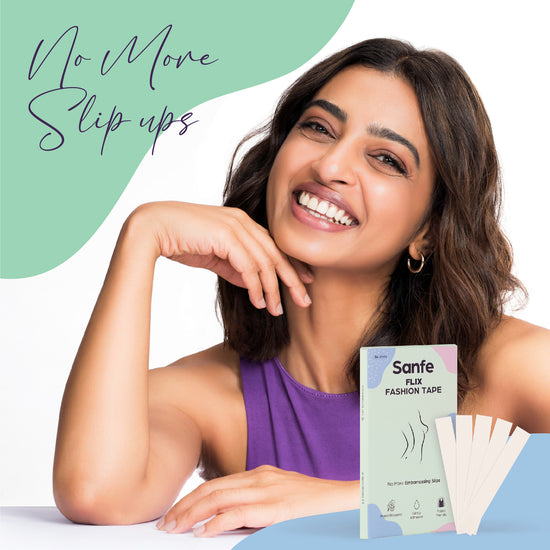 Extremely useful to keep the outfit in place.
It works very well. Double-sided tape sticks to your skin well while not leaving a mark. I have got the confidence to wear so many outfits now because of this tape, which earlier I couldn't. Thank you for bringing out this wonderful product.
Magic, indeed!
I bought this as I had a crossover dress and was worried about it gaping as I was moving about. The tape was easy to use and also stuck well to the fabric of my dress. This lasted all night with no need to remove it. This tape works really well for me.
The best product out there!
This product really works. I have purchased numerous tapes in the past which did not hold your clothes in place. This is by far the best one I have found. The adhesive of the tape works really well, and you dont need to worry about any malfunctions.
A must-have for any lady!
I've been using Sanfe fashion tape for a few weeks, and I love it! They've been really good with V-necks or low necklines for me. I also enjoy how it comes with a lot of tape since I don't need to use it all that frequently, but when I do with specific outfits, I only need 1-2. The case makes it easier to carry around as well, and they have been life savers for my friends when I have it on me!
This tape really works!
I bought this to hold up my off-the-shoulder party dress. My dress is a little loose around my breast when I move, so I was looking for some strong tape, but it turns out this one does the trick! I will need to put a couple of strips to make sure it holds everywhere and for a long time, but when I tested it, it worked fine with one strip on each side. It comes in a little box that will fit perfectly in my clutch (better be safe than sorry)!