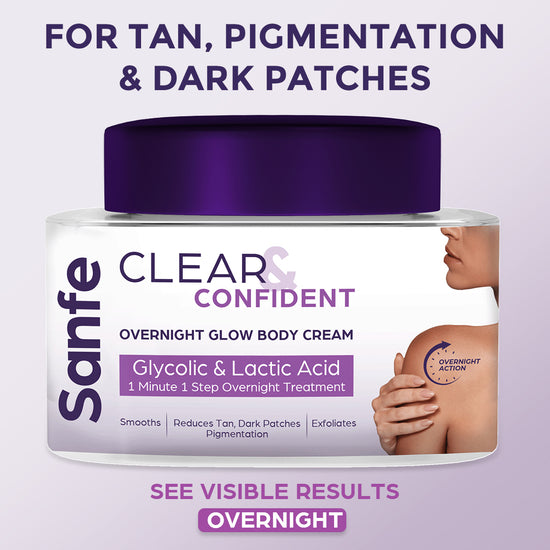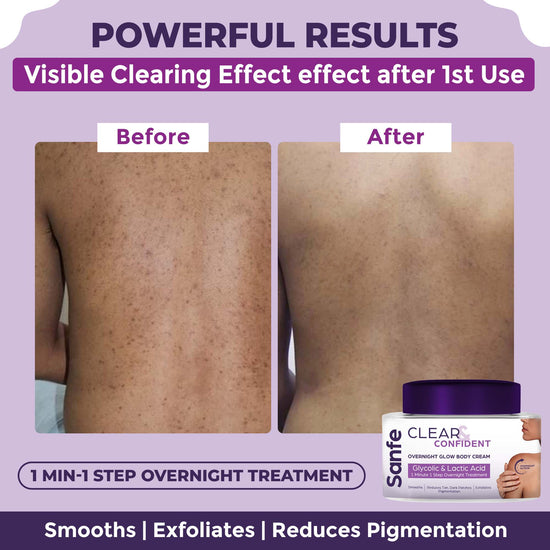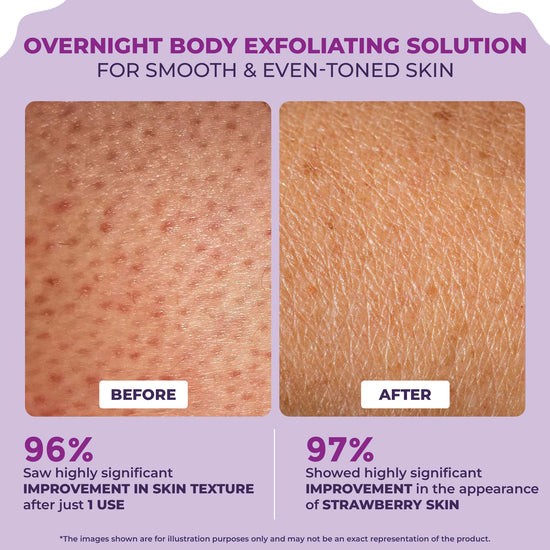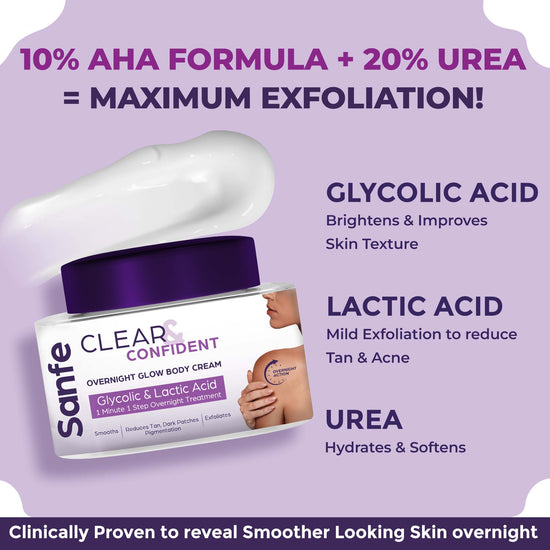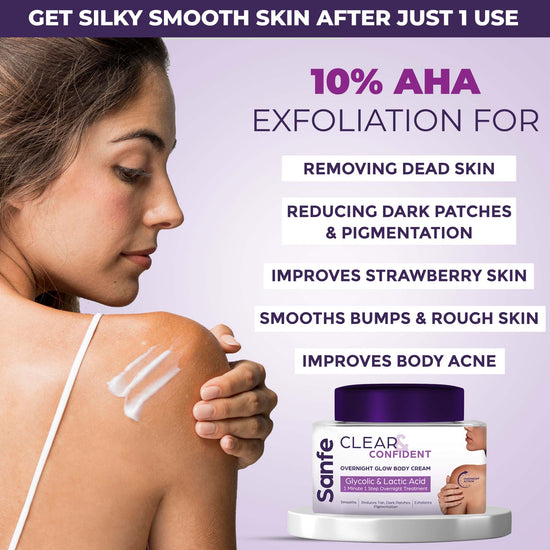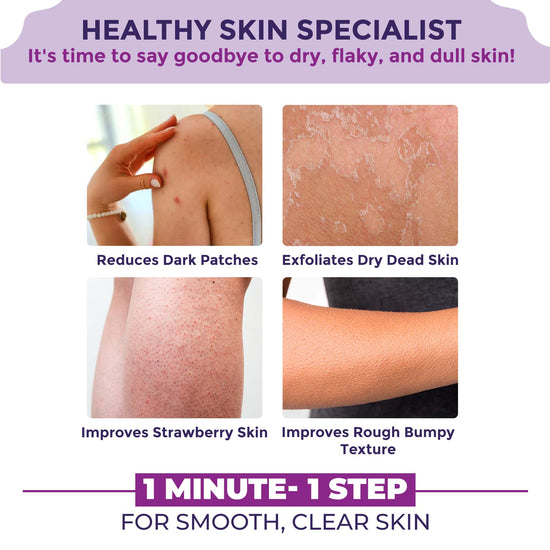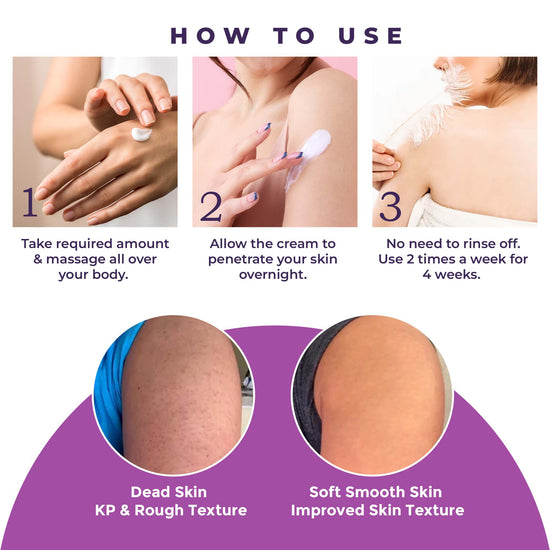 Happy with the results
Bought it for my husband whose skin was tanned . Honestly first application the difference wasnt noticable but the second application gave better results .
Clear & Confident
Finally found a product that effectively hydrates my skin without feeling greasy. Thumbs up!
Skin Renewal Wonder
This cream is a game-changer! It helps me wake up to a more youthful-looking skin.
Glow Enhancing Cream
The Overnight Glow Body Cream by Sanfe has become my go-to solution for achieving smoother and brighter skin effortlessly!
Overnight Beauty Essential
I'm amazed by the results! This cream has significantly reduced the appearance of dark spots on my skin.