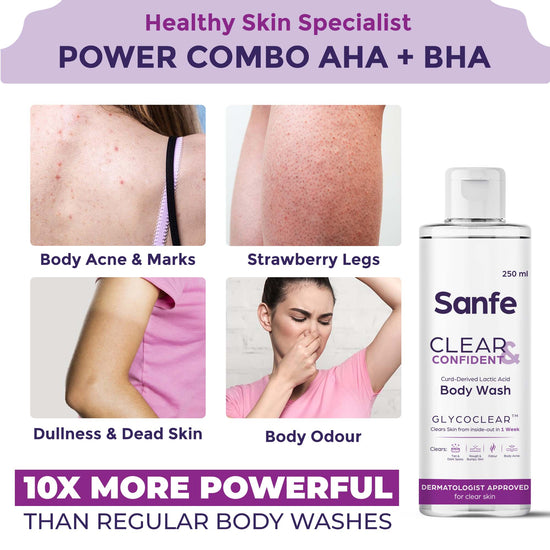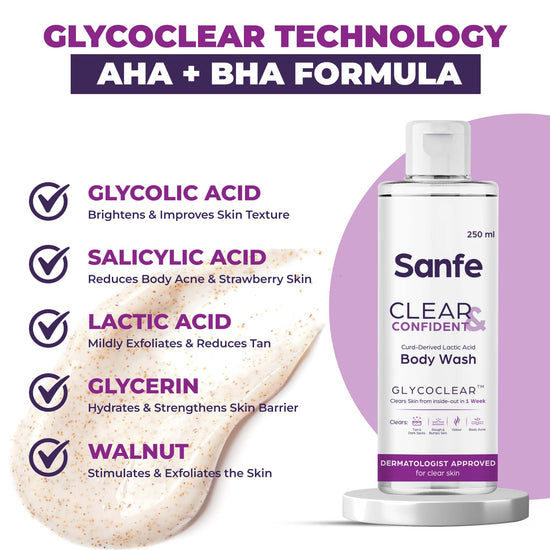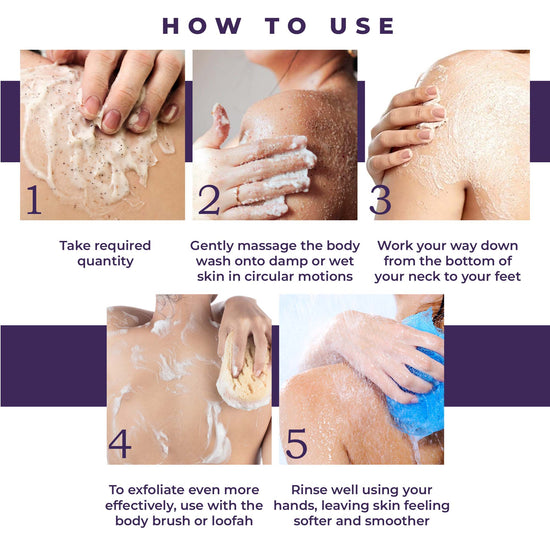 Saw visible change
I've been using this Body Wash for some time now, and I'm thrilled with the outcome. My skin feels rejuvenated, and I've noticed a significant reduction in body acne and dark patches. The glycolic acid does an excellent job of exfoliating without causing any irritation. I'm definitely repurchasing
Ladies! Buy It Now!
The glycolic acid body wash works wonders in gently sloughing off dead skin cells, leaving my skin looking clearer and brighter. I've struggled with rough, bumpy skin for a while, and this body wash has been a game-changer. If you want to achieve smoother and more even-toned skin, don't hesitate to try this product.
Best Body wash!
I can't get enough of this body wash! It's become a staple in my shower routine. This body wash has done wonders for my skin's texture and appearance. The glycolic acid exfoliates gently but effectively, leaving my skin feeling smooth and rejuvenated. I've noticed a significant reduction in body acne and dark patches since I started using it. I highly recommend giving this body wash a try.
Treat even tone skin very well
It's a life saver for anyone dealing with body acne and uneven skin tone. It exfoliated and improved skin texture. I've witnessed a remarkable transformation in my skin since I started using it. The body wash has a refreshing scent. If you want to achieve smoother, more radiant skin, this product is a must-try.
Don't think twice, a must have product for you!
I'm thrilled with the results I've seen from this Body Wash. It's like a spa treatment in my own shower. The glycolic acid does a fantastic job of exfoliating my skin, and I've noticed a visible reduction in tan and rough patches. My skin feels incredibly soft and refreshed after each use.I can confidently say it's improved the overall appearance of my skin.