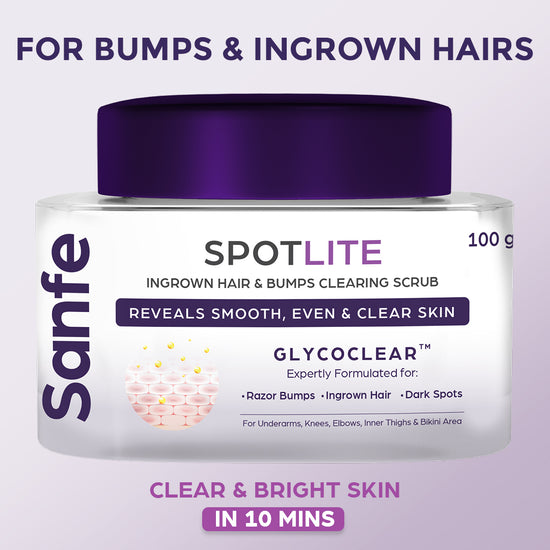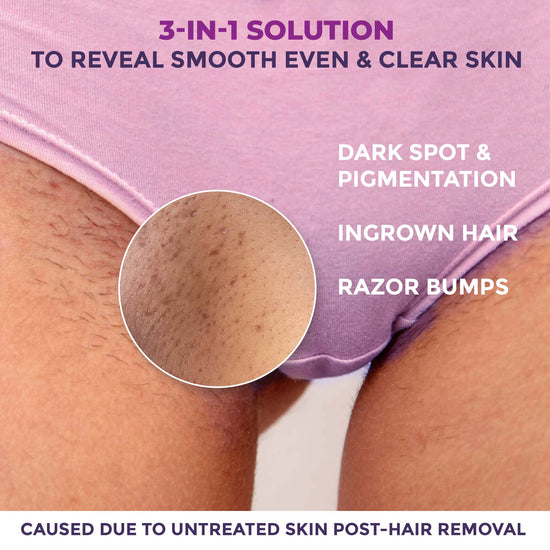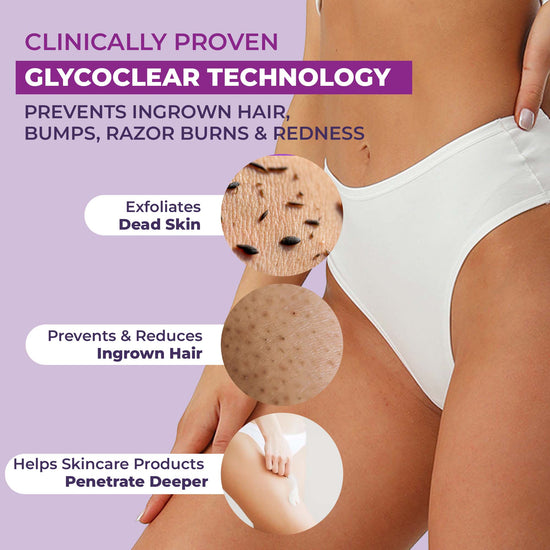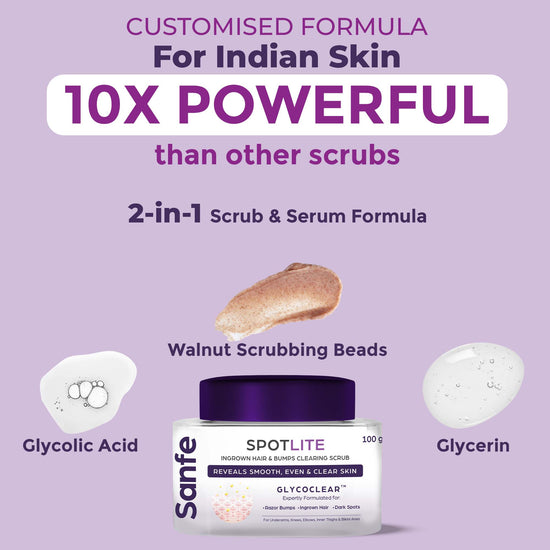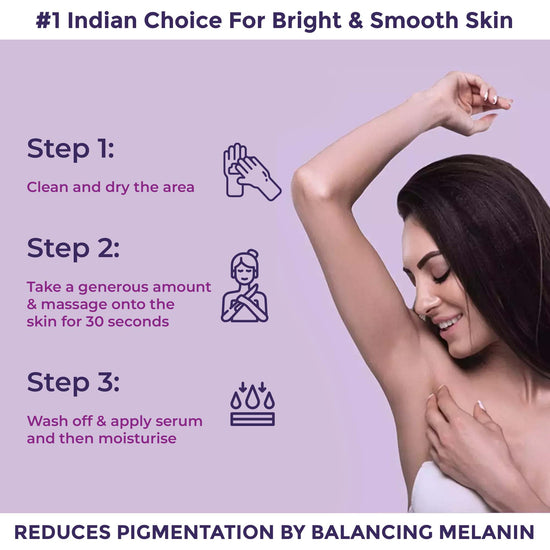 — WHAT IS GLOCOCLEAR TECHNOLOGY—
Day 1 Exfoliation 

To reduce dark spots from day one, exfoliating the top skin layer with dead cells is important and furthermore, enhances the penetration of actives to the core. 
Accelerated Penetration

Our breakthrough formulation with Glycoclear technology helps accelerated penetration of actives, making it 3X quick in action.

Freshness

Sensitive areas need special care, because of different skin compositions. Our unique formulation provides instant freshness, leaving your underarms, inner thighs, and sensitive areas soft, hydrated, and refreshed.
Tender Cleanse
I'm impressed by how well this scrub works on sensitive areas. It's gentle, non-abrasive, and leaves my skin feeling incredibly smooth.
Delicate Radiance
I love how this scrub exfoliates without irritation. It's perfect for sensitive skin and has a pleasant, soothing scent.
Smooth Renewal
I've been using this scrub for a while now, and it's perfect for my sensitive areas. It's gentle, effective, and has a lovely fragrance.
Gentle Revitalize
Sanfe Spotlite Scrub is simply amazing! It's perfect for my sensitive skin and has become an essential part of my skincare routine.
Sensible Glow
This scrub is a holy grail for sensitive skin. It's mild, non-irritating, and keeps my skin soft and clean without any redness.